Blockchain Leadership Summit - major industry event in crypto and blockchain space
Hey blockchain and crypto community professionals and enthusiasts!
We invite you to join the Blockchain Leadership Summit - the major industry event which will bring market and policy makers, regulators, governments, corporations, investors, industry, investors and startups to Zurich, Switzerland!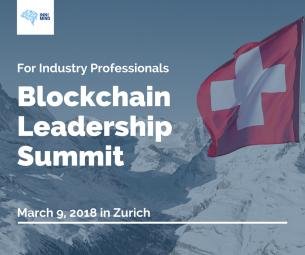 On March 9th 2018 the financial capital of Switzerland and Europe, Zurich will host the Blockchain Leadership Summit. It will be a professional space aimed at those who are thinking about tokenizing their assets, adopting blockchain in the business, have already successfully raised funds via an ICO campaign,  interested in world financial trends and willing to know more about regulatory threats and opportunities. 
Summit speaker, Head of the Department of Economic Affairs of Canton Zug Matthias Michel recently explained why Switzerland is the best place for such a global event: "Developers, investors and entrepreneurs no longer travel from Switzerland to Silicon Valley when it comes to blockchain. On the contrary, people come from California to us in Crypto Valley to see where things are heading".
The Summit is initiated by InnMind, the global business network for innovative community, together with KickICO fundraising platform, INNOVARE Platform and in synergy with Crypto Valley ecosystem.
With 600+ attendees, 30+ Top speakers, high level attendees - decision makers from business, industry and governments this event is expected to be thoughtful, insightful and impactful. 
Summit speaker Prince Michael of Liechtenstein have said: "New technologies such as blockchain will change processes, but it will not change the essence of the trust business. It will increase efficiency and it will of course pose a big challenge to data protection and data security. I believe, that most trust companies are already examining digital developments. However, a safe implementation will take its time"
Limited amount of tickets are available via the summit's website.
The event will bring together some of the biggest names both from traditional economy and from the blockchain and crypto space, like:
Prince Michael of Liechtenstein, 
Sony Kapoor, 
William Mougayar, 
Johan Gevers,  
Efi Pylarinou, 
Kevin van der Vee, 
Louis de Bruin,  
...and other experts of the field. 
Key representatives of niche, financial and fintech media will moderate the sections and panel discussions. Among them: Tech Crunch, Forbes, CNN Money, Reuters, Financial Times.
As blockchain technology is rapidly expanding from financial sector to many other industries and field, and crypto economy becomes the foreseen future of today's society, many stakeholders from business, real sectors of economy and traditional financial field pay more and more attention to the blockchain and crypto scene. During Summit they will lighten the shadows on the major questions about security of crypto investments, analysis of tokenized assets, impact of blockchain technology to the society and efficiency of its implementations into business, regulatory threats and many other.
Another speaker, co-founder of the Blockchain Association of Ireland, Ireland's Crypto Coast Reuben Godfrey said: "Observing the hype around blockchain and the potential impact on the finance industry recently I've been reminded of a familiar children's story.. the tale of the Three Little Pigs. Blockchain is the wolf, huffing and puffing and making poetic, existential threats.. Bankers? Well, they're the three little pigs. An organised cabal hunkering down reassuring each other with well practised mantras. At the risk of labouring the comparison, with each refinement of app developed on Blockchain the big banks have insisted that their house can withstand the storm.. all the while keeping an eye over their shoulder and gathering sticks and bricks to bolster their retreat..".
In between panel discussions, workshops and face-to-face meetings with experts and market players, summit attendees will have an exclusive networking with traditional and crypto investors, investment funds, policy makers, crypto banks, tokenized companies, exchanges and blockchain developers.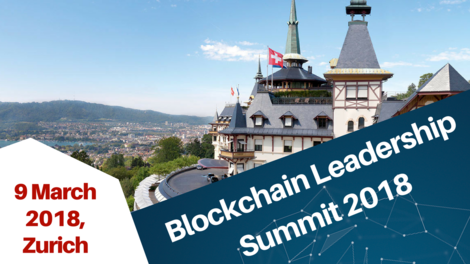 At the end of the day all VIP guests and speakers will enjoy the exclusive the Gala Dinner hosted by Cryptospace, where they can take advantage of outstanding network opportunities and participate in the Crypto Auction of amazing artworks, inspired by disruptive potential of blockchain. 
A large part of the funds will be spent on charity projects!
PS: For startups and investors on InnMind platform we offer a very special opportunity to attend the event with 15% discount. Just contact support chat on InnMind and ask for the promocode!