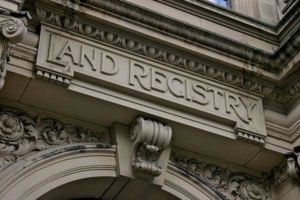 So, I have advocated using a blockchain to record property ownership and integrating a blockchain-based property registry into a crypto-currency system. Most recently, I had talked about that idea in my post on the outline of the proposed constitution of the ideal society that I envision. I talked about a great deal of other things in that post, but allow me to recap the portion about crypro-currency and a blockchain-based land registry.
I advocate a land value tax and a citizen's dividend. Basically following the proposal that Thomas Paine gave in Agrarian Justice. However, with the technology of the blockchain, we can do this without increasing the size of government, administration, and/or bureaucracy. The proposal is to make a crypto-currency the legal tender, then create a land registry on the blockchain. Then you can simply create an algorithym to automtically collect the land value tax.
I just wanted to share a paper that I ran across that deals with the idea of blockchain-based property registries. The paper is A blockchain­-based property ownership recording system by Alex Mizrahi. I would highly recommend that you check out that paper.
There is one line from Mizrahi's paper that I find particularly interesting:
"Integration with Bitcoin as a payment system: An ability to swap bitcoins and colored coins in one atomic transaction makes it possible to do trustless trades. E.g. if a car and a payment for a car are sent through one transaction, any problem with a transaction (e.g. a doublespend) will invalidate the trade. Thus it is impossible that a buyer will end up with a car when he haven't paid, just as it is impossible that seller will receive a money without transferring ownership of the car. Bitcoin is currently the largest cryptocurrency, which make integration with it interesting and useful."
This is particularly interesting insofar as its implication is an extreme reduction of bureaucracy, paperwork, and litigation/adjudication. This would reduce the size of government by making it more difficult to commit fraud during transactions.
We are truly living on the verge of a futurist utopia, and people don't even realize it! We could create a monetary system associated with a property recording system and integrate taxes into the system, which would allow us to automate a great deal and eliminate a lot of the existing bureaucracy and administrative institutions. This technology has the potential to be very liberatory in its effects and can allow us to create a much more libertarian society.