Elrond Strategic Partnerships And The Potentials
On today's edition of Elrond network that you get to know more about this brilliant disruptive ecosystem, I'll be telling you about the strategic partnership Elrond has in place to make their blockchain enjoy a broadband performance.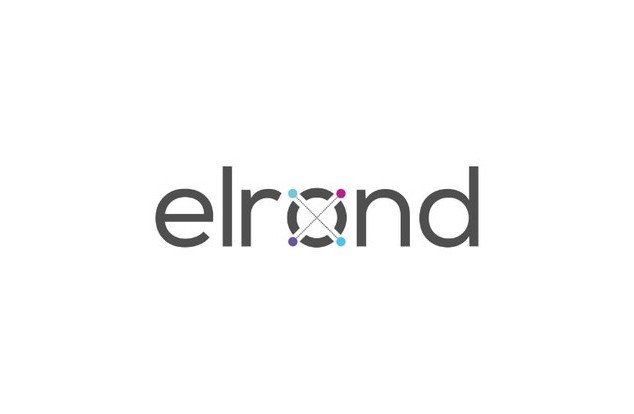 Elrond Ltd is the company, Elrond is the product. Elrond blockchain is a new, scalable, efficient, blockchain network that will support insignificant fees and finalize and verify transactions in a short while.
Over and over, strategic partnership has been established alongside powerful partners in their bid to provide a user friendly blockchain programmable money and unstoppable applications are deployed.
---
These partnerships include:
Elrond And DSRL: On the 12th of February, Elrond announced a major partnership with Distributed System Research Laboratory(DSRL) to help their research and development in core areas.
DSRL is a part of the Technical university of Cluj-Napoca which has experiences in various sections distributed system related research. This involves machine learning, Big Data analytics, IoT, blockchain technology and more. They are actively involved in EU funded research and innovation concepts.
Elrond and DSRL looks to work together on various research-education projects which includes analysing the practical application of blockchain technology in the energy sector and possible use cases.
---
Elrond And Nash: On the 28th of March, Elrond reached a partnership agreement with Nash; a decentralized platform where digital assets can be traded.
Elrond partners with Nash in order to explore the possibility of integrating Elrond blockchain platform and ERD tokens into the Nash payment network. This will allow their users and customers to trade and possess the native token across different platforms.
They also plan to collaborate and further develop and research interoperability as one of the major connecting pathways for the ecosystem.
---
Elrond And Holo: June 2019, Elrond announced a partnership with Holo; which is a scalable, agent-centric distributed computing platform that allows a distributed web with user autonomy directly integrated into its framework and protocol.
Elrond and Holo is aiming to pitch their technologies together and provide a more flexible and efficiency to developers and decentralized applications within each ecosystem.
The two tech giants will also explore each other's use cases as they look to increase adoption.
---
Elrond And Xangle: Due to Elrond's belief that information is key to investors and for the transition of a speculative crypto assets investment environment to a more informed and regulating environment, they partnered with Xangle. By tracking information disclosure with Xangle, they tackle information distortion and ensure their investors gets the necessary information to make rational decisions.
---
Elrond And NETOPIA: On the 27th of November 2018, Elrond announced a partnership with the biggest payment providers in Romania; NETOPIA Payments.
This partnership allows the two providers to explore the potential integration of the ERD tokens into the NETOPIA Payment system.
---
On my next article, I'll be discussing what sets Elrond aside from other existing blockchain networks like Ethereum, Algorand, and more.
---
To read more on your own, visit the following links.
https://t.me/ElrondNetwork