Its hard for me to keep actively on Steemit without being able to participate on it cause we're thinking about making money in a clean way creating high quality content and without giving a bad impression that could disfavor our reputation nor the perspective of others towards you despite the economic need that we're living (I'm talking about me and thousands of Venezuelans on the platform). The fact is that the Spanish-speaking community has the characteristic of having a great participation in the blockchain Steem, making the competition to the countries of the east (Indonesia, Philippines, South Africa, etc.) because the experiences of the third world in which the countries are going through either by devaluing the local currency or by simply being monetarily valued for creating contents.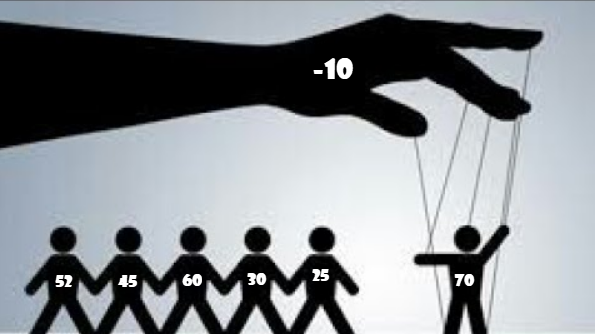 It's easy to say: "I get paid to write." But what is not easy is the propaganda or to go deeper to the topic, politics. Dan Larimer has always believed in a policy of freedom and independence under a concept of decentralized participation based on decisions taken by the effect of economic assets. And thinking about those decisions when there is money ahead is one of the most dangerous weapons that can be used to control the mind of people. For this reason, he believes in blockchains as a form of government, as a form of cultural and educational development. That is why he thought about structuring Bitshares, Steemit and soon EOS.io as a way of implementing a new world of peace and justice for all equally.
When I try to know in what basics Dan takes into account to design all these platforms, I think of Constitution, Rewards and Decisions as fundamental bases for the development of the ecosystem of the platforms. And by mixing these three concepts, I come to the conclusion of why the platforms that he has designed work under the influence of the level of reputation.
REPUTATION LEVEL:
The reputation in Steemit indicates the level of participation and acceptance in the community, determining the user as a good participant in the platform depending on the amount of rewards for their activities and the capital staked (Proof of Brain, Delegated Proof of Stake). It's like video games, the more level you have, the greater your popularity. In Steemit the more reputable you are, the better you will recognize if you are a good or a bad user, we could also relate as good or bad investor (according to my way).
I analyze all this because I have noticed the constant struggle that Dan has and many people who support him in creating an honest, transparent and decentralized community or government, where we all have the right to express opinions and participate according to the capacity that corresponds to us. Also, the cryptographic world is based on trust and if you don't have a good reputation, fewer people will trust you. In @votu discord server have shared an interesting video of Dan doing an exhibition about basic concepts of blockchain in Virginia Tech that will be discussed in the next Sunday podcast hosted by @beanz, making simple examples to understand it and how this new technology proposes a new form of government. During his presentation, he left an open space for those present to ask their questions, many of them were interesting but one has caught my attention:
---
We heard many times that the best offensive is defensive. Dan tried to make it clear that if you want to keep secrets it's better to leave them where they are.Plus an important point is that, if we do not want someone to arbitrarily control our behavior or our identification as human being, then we must be free from fears of saying what we want and knowing how to recognize past mistakes to improve reputation.
Everything sounds sparkly, but the management of the reputation falls in battle with the opinions of the group of people who consider that you are a bad person with respect to other groups of people that consider that you are good. For this reason, Steemit has not been spared from the "bad intentions" that alter the ecosystem at the point of unnecessary wars for the simple reason of clash of opinions. Then some people start asking for "regulations" when it should not exist, or maybe it have to. Therefore, gradually it's developing technologies that are based on a constitution that is determined by a group of people who are chosen by the community for the benefit of the same (forks), in case of Steemit: Witnesses.
The witnesses are not people who are to arbitrarily determine what will happen in the blockchain, although it doesn't say that it doesn't happen. Why do I think it that way? Because it depends on the community. We can choose if they control us, regulate or not, through the vote. It's like in any government in real life, it's like what happens in my country Venezuela. The difference is that in blockchain we can choose when to support them with votes and when to withdraw them if we do not agree, but what they do have in common in real life is the propaganda that is done in their campaigns, giving a range of different facets where is difficult to determine who is the most honest or who is the false that is acting as honest person, everything depends on the PERSPECTIVE of each individual. We are all vulnerable to that and could affect the results.
What would happen if we have no choice but to let ourselves be chained in the blocks? Besides that, how could it alter the reputation with respect to the benefit of the members? A metaphorical example could be found in this video that @steemitgraven29 shared on the VOTU server that you can see below, it is a reward system according to the reputation of the individual, that this level of reputation could determine if you are a good citizen or not and that could affect your rewards and commercial rights.
LVL 70 OF PURE EVILNESS:
It's scary and creepy how the fact of establishing a "level" could completely represent your position in society. The numbers play an important role in the perspective of people, talking in levels of savings, sizes or other things. So much that it determines our financial and even social future. Therefore, reputation is a double-edged sword, where there is a vacuum to determine if the user is exemplary person or a supervillain for the platform. Most of all when the reputation is easy to achieve while being abusively using the "tools" (bid bots, self-upvote, spam, etc).
But the system is not bad. It's easier to recognize someone with good reputation and have a little more confidence through a number because we will never get to know the person in real life. But, just as the numbers are on the screen, so are the people and we will not know what intention they have. So, the downside of all this is the perspectives of people and how they respond to certain tense situations. Much to analyze and much to desire to have a society where diplomacy should always be ahead and that the differences that are present repel to the side that corresponds.
A very extensive topic where we could possibly spend hours talking about social and psychological philosophies, but I prefer to leave my point here and invite you to the VOTU's Sunday podcasts at 6:30 pm UTC.
Thanks for reading.


Vote for @beanz,@sircork and @rhondak as STEEM witnesses, click on this link:
https://steemconnect.com/sign/account-witness-vote?witness=sircork&approve=1