Meet the founders and learn more about Crypro.tickets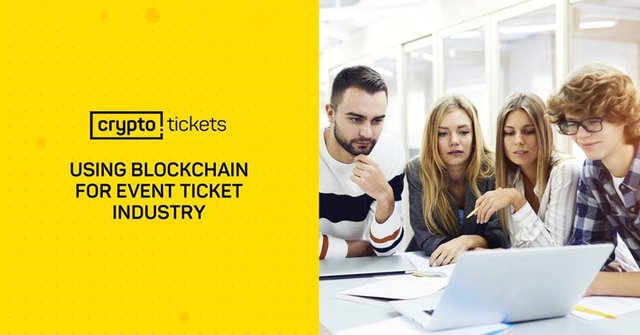 Meet the founders and learn about how crypto.tickets is reinventing event tickets by transforming them into secure digital assets in a decentralized blockchain ecosystem.
About this webinar
We live in a time of rapid technological advancement. Analog media was replaced by CDs and DVDs, and later transformed into encrypted digital with built in intellectual property protection. Money went from coin and paper to credit cards and now cryptocurrencies. In both cases it was the emergence of new technologies and platforms that enabled the next phase in the evolution.
But what about event tickets? Paper tickets have evolved into e-tickets, making them accessible on electronic devices, but gaining little in terms of security. Furthermore, online ticket bots now account for a significant part of primary ticket purchases, siphoning off profits from artists and event producers whilst increasing prices for consumers who are stuck buying tickets in the opaque and fraudulent secondary market.
The evolution of blockchain technology has enabled crypto.tickets to engineer an elegant and fluid solution, such that the end users need not concern themselves with how it works, they just know that the ticket they bought is valid and secure.
The evolution from paper tickets to crypto.tickets will transform the way consumers and key industry players interact, forming a fluid and efficient structure for all parties involved. Early investors in the crypto.tickets ICO have an unprecedented opportunity to participate in setting the direction of this project and to profit from the growth of the platform over time.
Join this session where the founders of crypto.tickets will discuss:
Why the industry can greatly benefit blockchain and the solutions and advantages it presents for the ticket-buyers as well as the events industry participants?
Viability of Use Cases enabled by blockchain and smart contracts technology.
Why invest in TKT token?
What makes crypto.tickets stand out from competition?
Live Q&A session.
crypto.tickets: the next phase in the evolution of the event ticket
To learn more about our project, follow us:
Crypto.tickets
Whitepaper
Facebook