Global BITCOIN Exchange Soon to Come!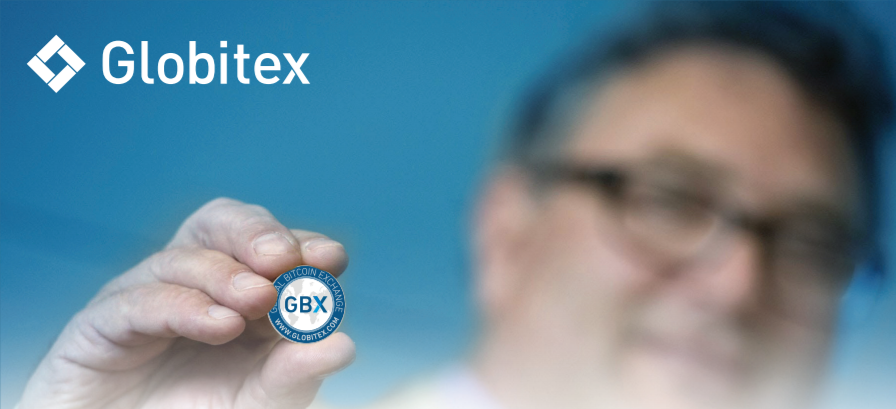 Hi guys! Today the situation with Bitcoin is rather controversial. In many countries it is more of an investment for the future rather than a means of paying for goods or services. According to experts, bitcoin has every chance to become the leading crypto currency, accepted throughout the world. But for this it is necessary to scale it economically and technically. In today's article, I will consider a project that addresses the problems associated with the economic scaling of bitcoin. The solution will be based on the idea of scaling the existing Globitex exchange infrastructure so that bitcoin is used in it as the main currency (unit of account).

To date, the beta version of the project has been launched, a bitcoin-euro pair is available for the exchange's users. According to the team, on the exchange it is already possible to buy and sell the currency for the euro, but the volume of trade is limited. The Globitex group of companies has recently received a license to work with electronic money in Lithuania, which allows not to be burdened by cooperation with a commercial bank for making payments in euros. The idea will be implemented in three stages. Firstly, it is planned to increase liquidity and introduce new trading pairs. Further, it is planned to introduce trading derivatives in the crypto currency (first of all, futures, forwards and others – which, unlike the crypto currency itself, are subject to legal regulation). And in the third stage, in fact, the goal will be achieved – embedding bitcoin in trade in real goods.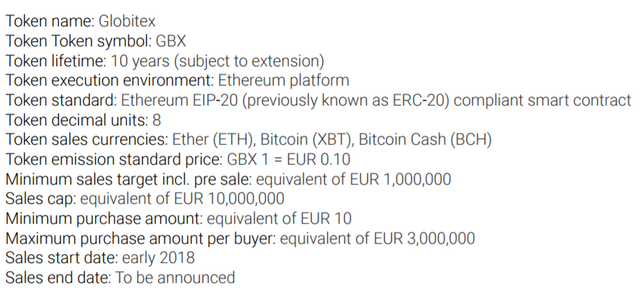 To implement this idea, the team launches a GBX utility-token, which will be issued as a EIP-20 Ethereum standard smart contract. First, it is planned to use it to pay fees on the Globitex exchange and for rewards in loyalty programs. You can buy this token during the sale of Globitex tokens. The funds collected from the sale of the tokens will be used by the team to obtain rights and licensing the activities of Globitex, further develop the ecosystem in accordance with the objectives and develop services that can be purchased for a token.
The start of the sale of the tokens is scheduled for February 10, during the sales period the team seeks to raise 10 million euros. You can buy tokens for ETH, BTC and BCH. You can also support the project by participating in the variety of the bounty campaigns, please see the links below for the terms. For early investors, a bonuses system is foreseen:

Useful links:
Website: https://www.globitexico.com/
Whitepaper: https://www.globitexico.com/wp.pdf
Bounty Campaigns Terms: https://medium.com/@globitex/globitex-has-launched-a-new-improved-version-of-its-official-bounty-campaign-9afa216a08f4
Telegram: https://t.me/globitex
Twitter: https://twitter.com/globitex_
Facebook: https://www.facebook.com/globitex/
My ETH-address: 0x9F8051399114A4C8b9A742Dbb51C10162E61F234