Find Your Harbor in the Crypto Ocean thanks to GBX


Hi guys! Already made your bets on when cryptomoney will be legally accepted in the major countries of the world? The lack of regulation causes many troubles for users. Though many governments now review this possibility, only the very few of them have taken the certain steps towards cryptocurrency usage regulation. One of the first countries to raise this question was Gibraltar. In particular, the Gibraltar government issued a document on the regulation of companies that use blockchain in their operations back in 2016. A subsidiary of the Gibraltar Stock Exchange, Gibraltar Blockchain Exchange (GBX) launches a platform for the utility tokens sale and exchange of digital assets (the "GBX market").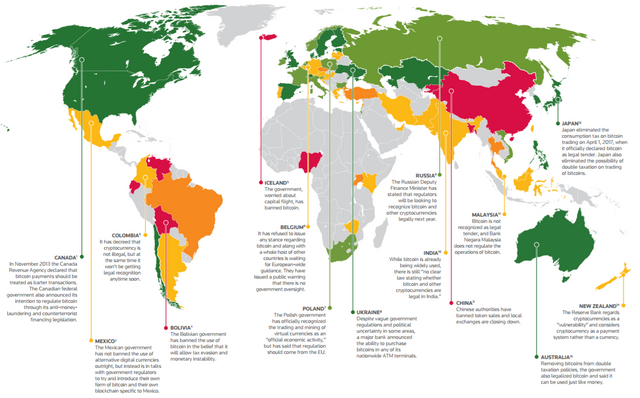 Cryptocurrency Regulations in the World (Source: https://blogs.thomsonreuters.com)
The ICOs I reviewed earlier barely raised the question of legal regulations. In this case, the team strives to put a cryptocurrency exchange under the governance of a regulated stock exchange. The regulatory framework will be defined by the Gibraltar Government's "Distributed Ledger Technology" Regulations. Thus, GBX is able to play a role of a bridge between traditional finance and blockchain technology.

Speaking about the GBX market, the standards of anti-money laundering, verification (KYC), accountability and transparency will prevail. Thus, the platform will not only ensure the fair use of crypto assets, but will also be a better alternative to existing procedures and practices. No more troubles with the hidden fees and the need of intermediaries. However, the project is not limited to creating a market for the exchange of crypto active assets in a regulated environment. It is planned to create an entire financial and technical ecosystem in which all types of financial services for all market participants would be offered.
To perform all operations in the GBX market and in the GBX ecosystem, a special utility Rock Token will be used. It will be used, in particular, for settling of the GBX application fee, listing fees, trading fees and so on or as a preferred medium of exchange in the ecosystem. In addition, tokens will be used as a guarantee of transparency in transactions and the performance of smart contracts.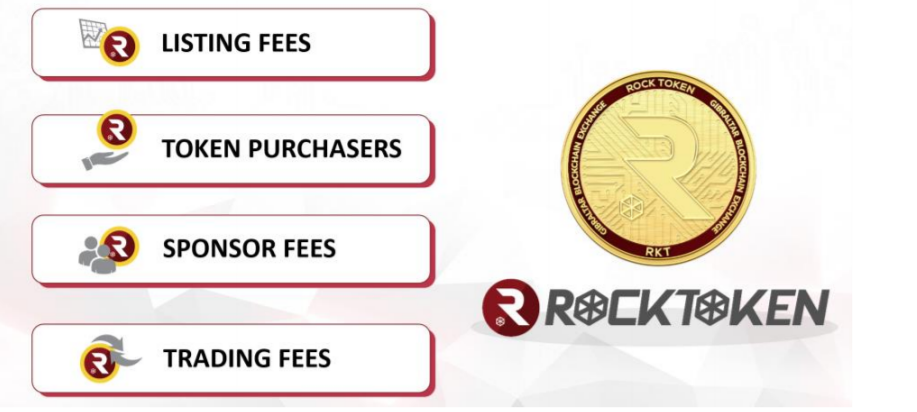 Rock Token Functions
The team launches the token sale to raise funds and attract stakeholders. The sale starts on February 7, the end is scheduled for February 14. This is the second stage of the sale, the pre-sale stage was rather successful. On February 5 the individual cap of US$614.68 or 6,146.80 RKT per person was announced.



Actions Required to Purchase Rock Tokens (More Info on https://gbx.gi/)
You can traditionally support the project by participating in the variety of the bounty campaigns (see the links below).
Useful links:
Web-site: https://gbx.gi/
Project Whitepaper: https://gbx.gi/token-sales/GBX-Whitepaper.pdf
ANN BCT Thread: https://bitcointalk.org/index.php?topic=2684176.0
Bounty BCT Thread: https://bitcointalk.org/index.php?topic=2757831.0
Facebook: https://www.facebook.com/GibBlockEx/
Twitter: https://twitter.com/GibBlockEx
Telegram: https://t.me/GBXCommunity
My ETH-address: 0x9F8051399114A4C8b9A742Dbb51C10162E61F234
My BCT profile link: cr_liev https://bitcointalk.org/index.php?action=profile;u=1046642;