CANDELA COIN : A Decentralized Solar Energy Marketplace For Worldwide Engagement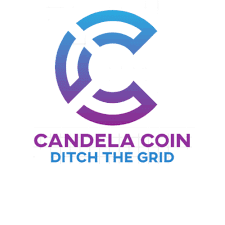 Energy is an important factor for global development. It is essential to all life and every living organisms, also energy supports economic and social growth in every nation across the world.
In modern society, energy is continually harnessed from various sources to power transportation, computers, medical equipments, communications and many more. Most of the energy consumed by the world comes from hydrocarbons or traditional fossil fuels.
However, continual use of fossil fuels releases excessive amounts of carbon emissions which pollutes the earth's ecosystem which endangers the climate and human lives. These particular problems have motivate some nations to search and adopt renewable, safer and cleaner resources for mass generation of power or energy.
Moreover, renewable energy is obtained from nature that replenish themselves without depleting earth's resources unlike traditional fossils fuels. Some example of renewable energy sources include sun, tides, waves, wind and so on. Beside from being virtually inexhaustible as well pose little or no damage to the planet's climate and environment, renewable energy comes with affordable cost as well easily accessible to all.
Regardless of the energy sources, power production must serve the role of meeting up with increased demand from both developed and developing nations. Nevertheless, generation and management of energy in power stations is faced with some obstacles like monopolies, poor services, restricting government regulations, centralized costly power grid systems and many more. These problems creates situations where customers are expected to purchase power at exorbitant prices.
With several emerging technologies such as Blockchain , Internet Of Things (IOT), Artificial Intelligence and so on, the fundamental issues as stated earlier can easily be addressed which instills trust and security into the power supply business.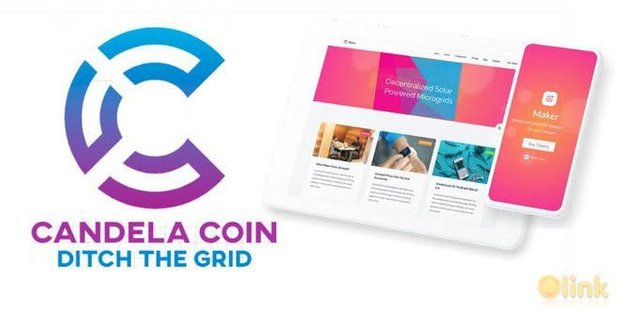 At present, a brand new innovation called Candela Coin aims to capitalize on digital technologies like Blockchain technology to introduce a truly decentralized power sharing ecosystem accessible to everyone. The project is focused on solar energy and power sharing will not rely on convectional power grid infrastructures, hence energy supply will remain consistent, affordable and open for all.
Furthermore, Candela Coin will employ IOT technology to facilitate seamless Peer to Peer transfer of power. IOT devices and blockchain technology represents the underlying backbone of Candela Coin mission in decentralizing solar energy. Thus. Leverage of the latter technologies enables Candela Coin's developers to establish a market place that is reliable and efficient for users to connect and trade energy without intermediaries.
Also, Candela offers possibilities to ascertain flow of energy in power system through use of predictive analytics, system automation, subscription offers and pricing signals. As such, Candela Coin possess tremendous potential to provide adequate management on power consumption via IOT metering merged with blockchain, enhances efficiency, highly effective on power sharing and impacts value to the entire ecosystem and community.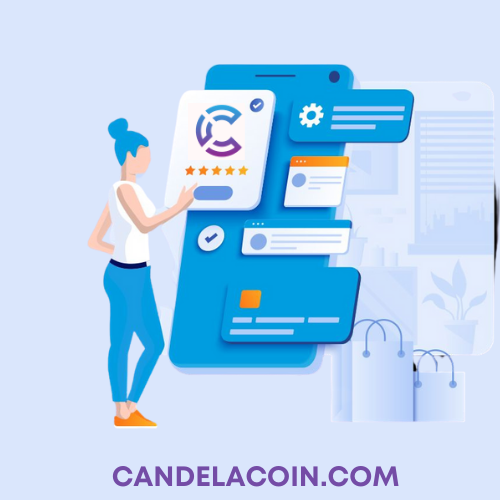 CANDELA COIN INFORMATION
The dedicated team developed the trademark cryptocurrency (CLA token) on Ethereum blockchain and complies to ERC20 protocol. CLA token drives the Candela Coin platform and enables users to purchase energy from suppliers within the framework marketplace. Consumers and energy suppliers can be rewarded in CLA tokens for participating in the marketplace.
Furthermore, users can receive incentives for holding CLA tokens. Also, CLA tokens can be redeemed for hardwares and Candela Coin IOT devices at their convenience.
An ICO will be made available by Candela Coin, thus people can participate and purchase CLA tokens. The team is offering 95 Million (95,000,000) units of CLA token at a fixed hard cap of $3 Million dollars. CLA total token supply will be 125 Million.
In conclusion, Candela Coin is a true innovation that will remove need of costly intermediaries and introduce unprecedented levels of transparency, co-ordination and credibility into solar power sharing, consumption and payments for all users. You can easily get more information about this project by using the Official links.
Website: https://www.candelacoin.com/
Facebook: https://www.facebook.com/Candela-Coin-111118247315246/
Twitter: https://twitter.com/candelacoin
Telegram: https://t.me/candelacoindiscussion
Linkedin: https://www.linkedin.com/company/candela-foundation/
Instagram: https://www.instagram.com/candelacoin/
Youtube: https://www.youtube.com/channel/UCE4g5uz2tLyKe5xolPQzMNg
Reddit: https://www.reddit.com/r/CandelaCoin/
WRITER DETAILS,
BTT Username : Johnson Knight
BTT Profile URL : https://bitcointalk.org/index.php?action=profile;u=2326370;sa=summary
Proof Of Authentication : https://bitcointalk.org/index.php?topic=5267259.msg55335321#msg55335321
Text Uniqueness 100 % : https://text.ru/antiplagiat/5f7e64889fcf2