REFERCOIN: HOW YOU CAN ACCUMULATE FREE CRYPTOCURRENCIES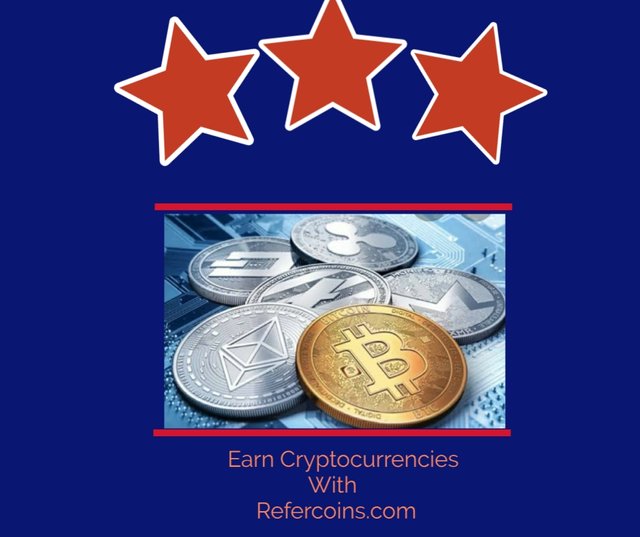 It is not unusual to purchase known coins and keep them but very rare to have them for free. This project reveals how anybody can get any desired coin and keep them for themselves without purchasing them at all. In this article I will be sharing to you how you can get your desired coin according to how this platform has designed.
HOW TO GET FREE COINS
This platform put forward this easy approach to get free tokens and coins to help get more people into using cryptocurrencies and to improve their lives. The first thing you will do to get started is to register a valid email on the refercoins.com platform or website.
Then the next is to join any suitable bounty program or task that you will find easy and convenient to perform. There are quite of lot of them you can participate in like writing articles or making videos about a project and all other social media bounties.
The next thing to do is to ensure that all the given guidelines and tasks given in accordance to all the bounty or the ones you choose to participate in is followed. Following them well will mean that the task has been completed and all the rules are followed.
After this, what would follow is your instant reward or payment. This is how you will keep on getting paid as you do the task and you will keep raising coin balance. There is nothing hard about this at all and any type of user or investor can participate. You must only be ready to perform the given task and that is all you would be asked to do. You can earn Bitcoin through this project, earn ethereum and other types of good coins which you would be glad you did it for. The project is worth spending time with because it will cost you nothing but the completion of a simple task given.
Finally, the greater the task, the greater your reward would be when you complete them and the smaller or simpler the task, the smaller your rewards would be too.
USEFUL LINKS
Website: http://www.Refercoins.com
Twitter: https://twitter.com/refercoins
Facebook: https://www.facebook.com/refercoins
AUTHOR: Chomsy