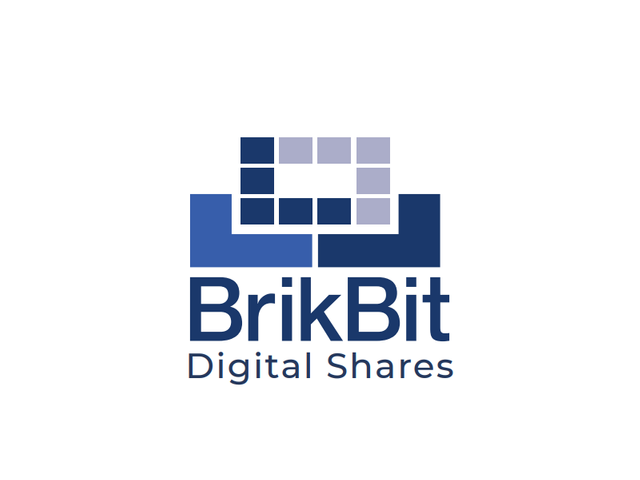 Real estate is a lucrative and vital industry that impacts all of us in one way or another. However, it is also notoriously complicated, illiquid, fragmented and opaque. Complex regulations that can vary greatly from one jurisdiction to another are an often cited difficulty. Investors, service providers and potential owners alike can find it difficult to operate in this sphere as it is now. The adoption of new technologies to store real estate data in many countries is a step forward, but it is limited in itself.
BrikBit is a new company that wishes to reinvent the real estate market with blockchain technology. To do this, it will create the BrikBit Digital Shares Platform, which will bring real estate stakeholders together on its social media network and then help them manage all aspects of real estate projects through their own dedicated sidechains.
How can you manage real estate projects with BrikBit?
BrikBit will be built as a sidechain connected to the Lisk mainchain and using all of its properties, including the Delegated Proof-of-Stake protocol. In this, consensus on the network is ensured through the production of blocks by a group of 211 delegates elected by BRIK token holders from among a pool of willing participants. The BRIK reward received by delegates will diminish over the years as a deflationary measure. BRIK tokens will be used for all other payments for platform services.
On top of being a sidechain itself, BrikBit will allow its users to create further linked sidechains. Those will be used to host REDAs – Real Estate Digital Assets attached to every property or project on the network – and all connected programs. Each REDA will be managed by a dedicated BIM protocol, presenting data about the property with extensive technical details and visualisation options. Every project will also issue its own REDA tokens. REDAs and their associated smart contracts will be designed with local regulations in mind, with the help of the platform's legal advisers.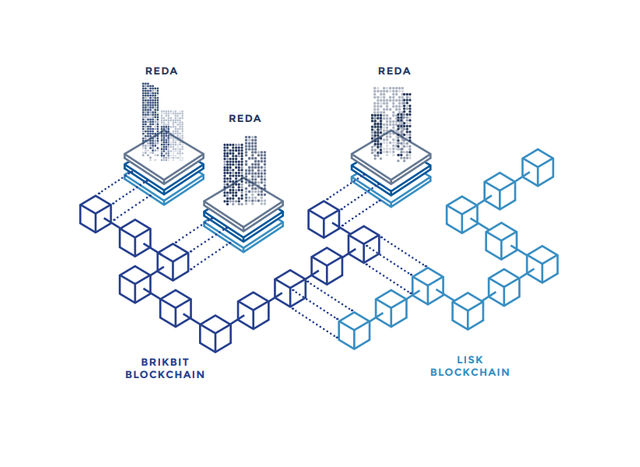 The user side of the platform will be centered on the BrikBit Social Professional Network. For a small fee, individuals and companies will be able to set up their own profiles, providing information about their skills, experience and services. Registered users would then be able to propose new projects and set up private chat rooms for everyone involved in them, from builders to investors. The BrikBit Social Market could provide consultancy services on request. Every REDA will have its own dApp used to manage and monitor development and all the necessary transactions. Investors or participants in the project could be paid with REDA tokens, and would be able to sell them on cryptocurrency exchanges. Once a project is completed, REDA tokens could be used for other purposes, such as rents or buying apartments. They can also be used for the future distribution of profits connected to the property through smart contracts.
What makes BrikBit a promising project?
BrikBit's platform would bring the standard blockchain advantages of transparency and reliability to the real estate market. By using Lisk, it hopes to combine them with higher efficiency and scalability. Its unified platform and consultancy services, together with its other offerings, should help make the industry more approachable and less fragmented. The REDA system could have revolutionary implications for the industry by providing new opportunities to all of its stakeholders. Their token economies would provide much-needed liquidity and incentives. This should make investing or otherwise participating in the real estate market more attractive. Its flexible approach should cover a large array of potential use cases, from building new apartment houses to renovating old homes.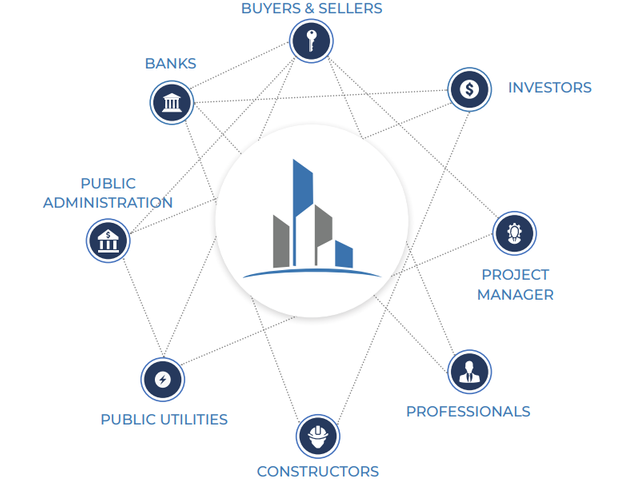 The BrikBit team has varied experience, in real estate and adjacent industries among other fields, and a long-standing interest in cryptocurrencies. Its project has already received some positive coverage on cryptoindustry news sites. As it aims at eventual global coverage, it would be able to integrate its services with the real estate blockchain registry projects currently being considered or developed in countries around the world.
ICO details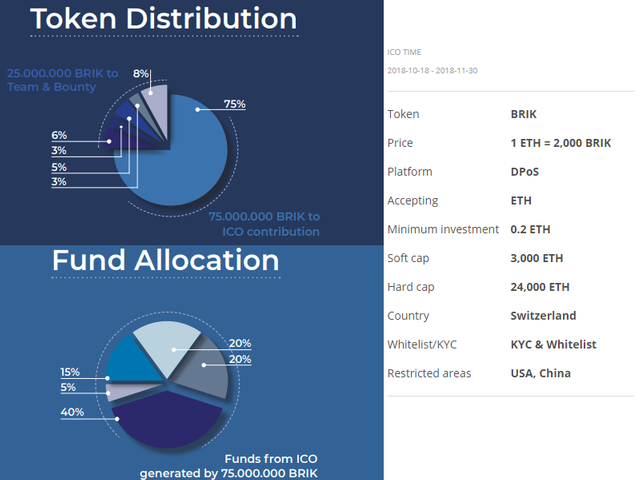 A real estate model for the digital age
Real estate is a big and popular market that is ripe for blockchain implementation. Many other companies have grasped this. BrikBit is venturing into a highly competitive field armed with such innovative advantages as the Lisk blockchain and the BIM protocol. Its token economy scheme is another important advantage that could transform the real estate market, making it more liquid and streamlined.
None of this foolproof. As is often the case, the success of BrikBit will depend on the good faith participation of a large amount of industry stakeholders. The true value of its platform will also be determined by the successful function of its technology and the competence of its legal advisers and consultants. But if its basic promise holds up and enough real estate actors support it, BrikBit will have the potential to establish a new, truly modern economic and technical standard for the real estate sector.
Links:
Website: https://www.brikbit.io/
WhitePaper: https://www.brikbit.io/docs/BrikBitWP.pdf
Telegram: https://t.me/BrikBit
Facebook: https://www.facebook.com/brikbit
Twitter: https://twitter.com/brikbit
Medium: https://medium.com/brikbit
ANN: https://bitcointalk.org/index.php?topic=3254889.0
Author: https://bitcointalk.org/index.php?action=profile;u=980049
This article was created in exchange for a potential token reward through Bounty0x
Bounty0x username : the1arty
Disclaimer
This review by Bonanza Kreep is all opinion and analysis, not investment advice.