OCASH, The Biggest Shake-Up in Financial History
OCASH, The Biggest Shake-Up in Financial History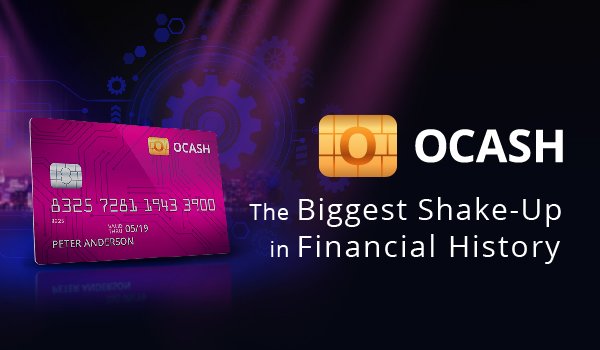 "No one in the world has come up with a solution like ours. We are witnessing the birth of the biggest shake-up in financial history, with the introduction of our all-in-one payment card, allowing instant withdrawal and POS payments." Ronny Boesing, CEO of OpenLedger, confidently states, indicating that the biggest shake-up into the financial history is going to be initiated.
In the last five years, the popularity of virtual currencies has been growing exponentially. During the development phase, individuals started to understand how revolutionary the technology behind blockchain and cryptocurrencies was and therefore the mass adoption process started.
By foreseeing the increased popularity in cryptocurrencies and the need for a physical card to hold and convert those virtual values into fiat, OpenLedger DC came up with an outstanding solution – OCASH.
OCASH is a blockchain powered all-in-one payment and banking solution, which will bring the international card payment systems to the OpenLedger network in a way not seen anywhere else until now.
The technology behind it will allow the conversion of a non-volatile cryptocurrency in the form of stable coins (SmartCoins) to FIAT by making use of the OpenLedger FIAT and crypto gateways.
Based in Denmark, the OpenLedger Decentralized Conglomerate (DC), is the world's first blockchain powered conglomerate, supporting an ecosystem which includes the OpenLedger Decentralized Exchange (DEX) and OpenLedger's Crowdfunding (ITO) Services. OpenLedger is now one of the most powerful cryptocurrency platforms, with a number of subsidiaries and their tokens supported by the ecosystem.
Also, OpenLedger is one of the world's first projects that combine the advantages of blockchain with the facilities offered by a fiat gateway. The system permits users to send fiat currency in exchange for Bitshares and vice versa. The entire process is verifiable on the blockchain and enables consumers to remit and receive money with far greater transparency than ever before.
The OCASH platform is able to act as a payment gateway for enterprises looking to accept either fiat or cryptocurrencies for services or goods they offer. This will further add to the platform's liquidity and bring in a much larger number of users.
OpenLedger can be the de facto payment system and wallet, with an intuitive exchange built in, creating an all-in-one system for users looking for a quick and easy solution. Those who use the platform benefit from lower transaction fees as well as excellent liquidity.
Already today OpenLedger allows vendors and e-commerce platforms benefit from the fact that they are not dependent on unreliable banking systems to manage their funds. Individuals and enterprises are able either to withdraw their funds to the blockchain or request fiat currencies on receipt of funds.
Boesing continued, "In addition, since OpenLedger itself as a platform will charge a lower commission than conventional banking systems, our users will further be able to increase their profit margins."
"OpenLedger's team strives to make the life of our users more easy and to come up with new user-friendly services. Therefore debit card integration is the next logic step on OpenLedger development."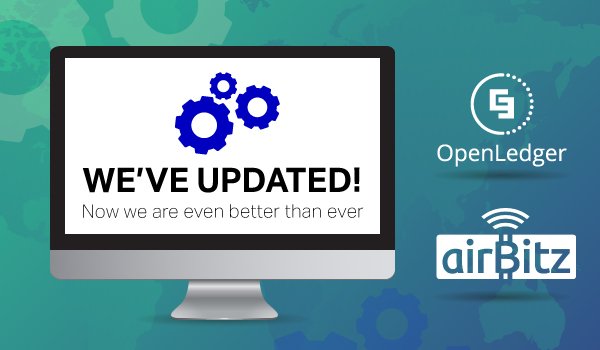 OpenLedgers' Bitshares based platform has improved and is now better than ever. We have now incorporated Airbitz as a third way to create an account on OpenLedger. Airbitz is a user controlled, encrypted, auto backed-up wallet for decentralized apps.
Airbitz gives users access to a simple web account while providing full privacy and security of transactions and funds. No third parties, including Airbitz or OpenLedger, can access your funds when secured with an Airbitz account.
The other two ways to open an account on OpenLedger are the Account model and Wallet model.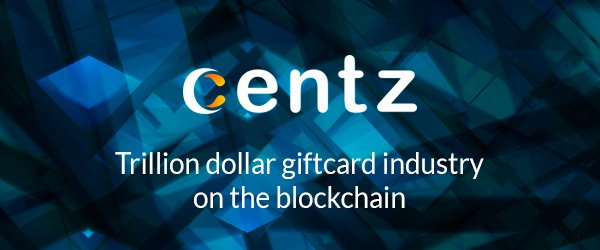 DO GIFTCARDS MAKE CENTZ?
Do you have unspent gift cards? Are you still worried about the remaining balance in gift cards that cannot be used totally? Gift cards are the most popular form of a prepaid product sold in the USA. In 2016 alone, $160 billion dollars of gift cards in the United States, and $750 billion worldwide, have been sold, and up to 20% of them have never be redeemed. Centz, based in Denmark is the first company to leverage and apply blockchain technology to fundamentally change the gift card industry forever.
Centz's creation of a universal gift card registry will be blockchain based and represent a chance to reimagine existing businesses, and create new business opportunities. This is where not only the identity of each gift card holder will be registered, but also where every gift card, reward and loyalty credit will be placed, onto the Centz mobile wallet.
However, the recent explosion in the use of gift cards has created a situation where millions of people have multiple unused gift cards with fractional balances that now sit abandoned and unused in homes all around the world.
According to a Blackhawk Network survey, 53% of shoppers receive cards and forget about them and 26% of shoppers receive cards for a retailer, restaurant or other merchant that they don't frequent. 97% of those with unused gift cards had up to 10 unused gift card.
The surge in gift card purchases has proved hugely profitable for the retailers that issue them and the Credit CARD Act did not do much to address what happens when the less than the face value of a gift card is used and then the fractional balance sit in the junk drawer in perpetuity.
Jon Bricken, CEO of CENTZ, says, "What is interesting is that the Securities and Exchange Commission (SEC) allows companies to take unused gift-card money as income (breakage) once they can reasonably say the card won't be redeemed, but there's no set time limit. Many consumers do not use gift cards that they are given, resulting in unexercised customer rights, commonly known as breakage. We are giving the money back to the intended recipient."
Bricken continued, "Retailers have recognized that it is increasingly to their benefit to sell more and more gift cards as up to 20% will never be redeemed and subsequently those unused funds can flow directly to the bottom line without having to deliver any goods or services."
Ronny Boesing, CEO of OpenLedger agrees that Centz has found an ingenious solution to a genius system, stating, "Centz understands this as an opportunity to unlock or decouple these funds and turn them into universal forms of currency transfer and or payment worldwide. We believe this business model will give Centz the ability to unlock a large portion of this huge, multi billion-dollar market."
The ITO for Centz will be announced shortly. Stay tuned.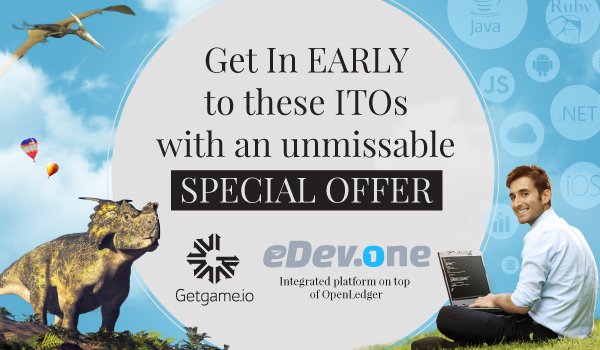 All participants in eDev.one and GetGame Initial Token Offering (ITO) who join with a minimum sponsorship of 3 000 USD (bitUSD) or the equivalent in real time value BTC per project receive a VIP package with their sponsorship package, including:
a lifetime membership LTM

an OCASH debit card, free for one year

Airbitz password protector access to OpenLedger

Annual Travel insurance, with loyalty points and cashback program included

30% discount deducted from final unit price announced at end of ITO November 2017.

OBITS, ICOO, BTS and bitCNY are accepted currencies as well as BTC and bitUSD, at the real time conversion rate of the day the funds have been received. We preserve the right to tell price in case speculation has changed price on the day.

a special 5% additional discount is offered to all sponsorships when made in bitUSD
Offer ends: October 30th 2017
eDEV pre-ITO: 31.10.17
eDEV ITO: Feb. 2018
Offer ends: November 29th 2017
GetGame ITO: 30.11.17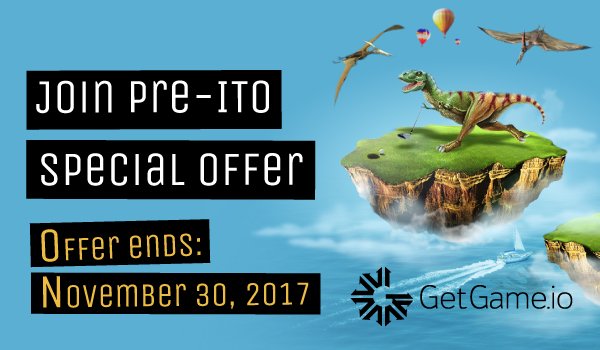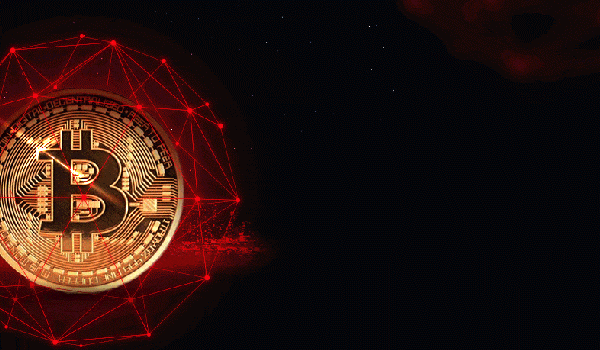 The evolving regulations related to KYC compliance have made KYC-based systems more complex and have increased the time for customer on-boarding. That's where Belrium turns out to be different. It offers customers a secure, private, personalised and decentralised ecosystem that aims to minimise the repetition related to KYC compliance, saving you considerable time and cost.Businesses and enterprises across the globe unanimously agree that growing complexity and cost of KYC compliance are major reasons that affect outcomes from both organisational as well as customer perspectives.
According to the recent surveys, more than 70 percent of businesses have complained that their customers are facing issues with random or unpredictable changes in the KYC status. In rest of the cases, customers are proactively involved in the process of keeping their KYC status updated.Belrium is unique in this context as it enables businesses and enterprises to not only reduce the customer on-boarding time but also simplifies the compliance process by eliminating the need for repetition.
Belfrics, the fastest growing cryptocurrency exchange and Blockchain development firm in Asia and Africa is launching Belrium ICO, to power the 1st KYC compliant blockchain, Belrium. Belfrics Exchange Tokens (BET), which are sold in the ICO token sales period will be converted to 'BEL', the access currency for Belrium Blockchain.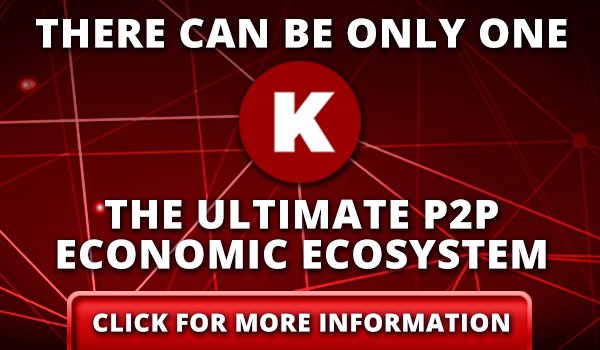 Karma. Global decentralized blockchain-platform, where people and companies can interchange directly to each other. All participants work directly with each other.
Create a powerful impulse for entrepreneurship
Today SME's creating up to 90% working places among all private companies. Wherein, 90% of business-loans issued to large corporations. Karma solves the capital accessibility issue for SME.
Distribute capitals evenly across the world
Some countries have deposit interest rates as small as -0.75% or 0.1%, and loan interest rates starting just from 1%. More than 3 billion people live in countries with loan interest rates as high as 20-30%.
Create opportunity for direct resources interchange
Karma is an ecosystem. All participants work directly with each other. People can create lots of different types of relationships, and can decide for themselves which ones are effective and which are not.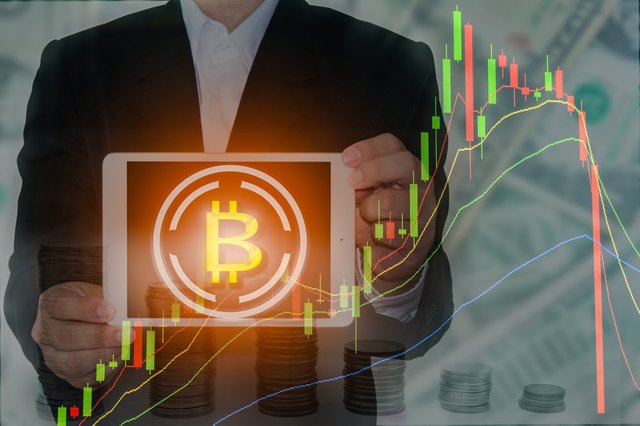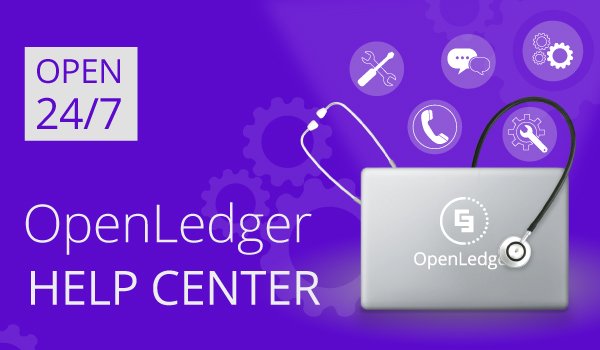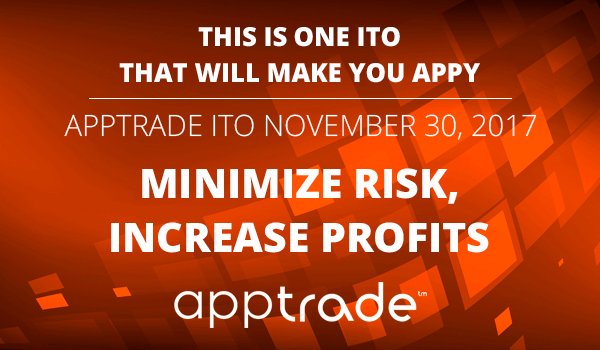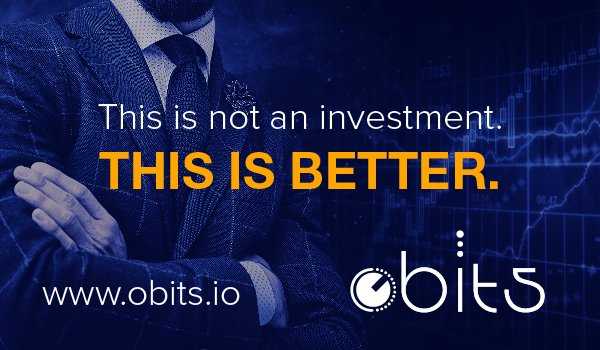 Follow OpenLedger on socials