Forbes - 'Pig Butchering' Crypto Scam Victim To Get Money Back From Binance, Law Enforcement Says
https://www.forbes.com/sites/cyrusfarivar/2022/07/01/pig-butchering-crypto-scam-victim-to-get-money-back-from-binance-law-enforcement-says/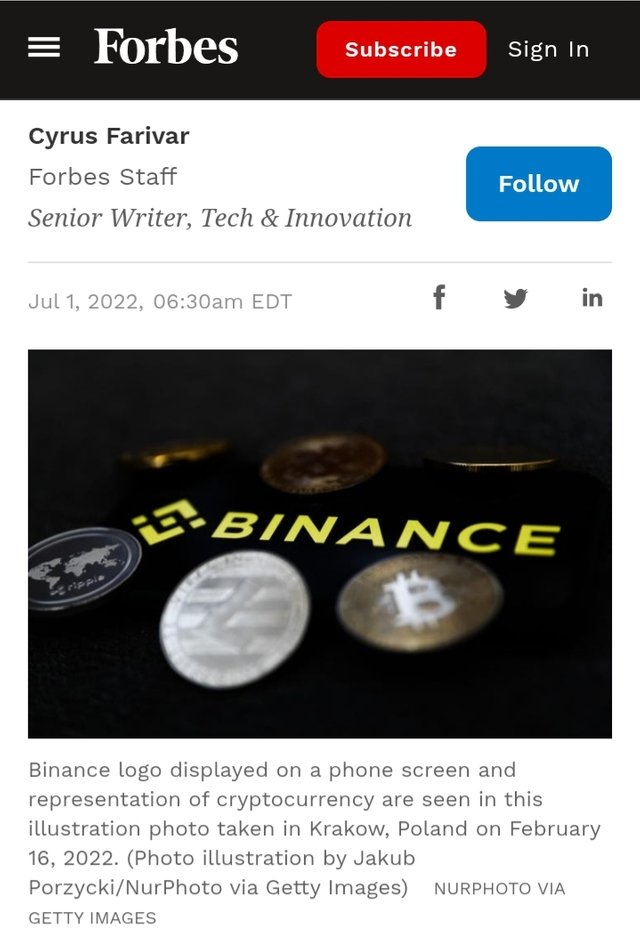 318,000 USDT (Tether USD) was recently transferred from Binance to the account of the Santa Clara County District Attorney's Office in a law enforcement event.
According to Erin West, this is the first time a romance scam has been undone in this Silicon Valley area.
Also note that although Binance is based in the Cayman Islands, it still complies with federal and local regulatory and legal requirements.
Are you a dating site user too? Watch out for crypto-romance scams!!