Decrypt - JPMorgan CEO Jamie Dimon: Crypto Tokens, Bitcoin Are 'Decentralized Ponzi Schemes'
https://decrypt.co/110305/jpmorgan-ceo-jamie-dimon-crypto-tokens-bitcoin-are-decentralized-ponzi-schemes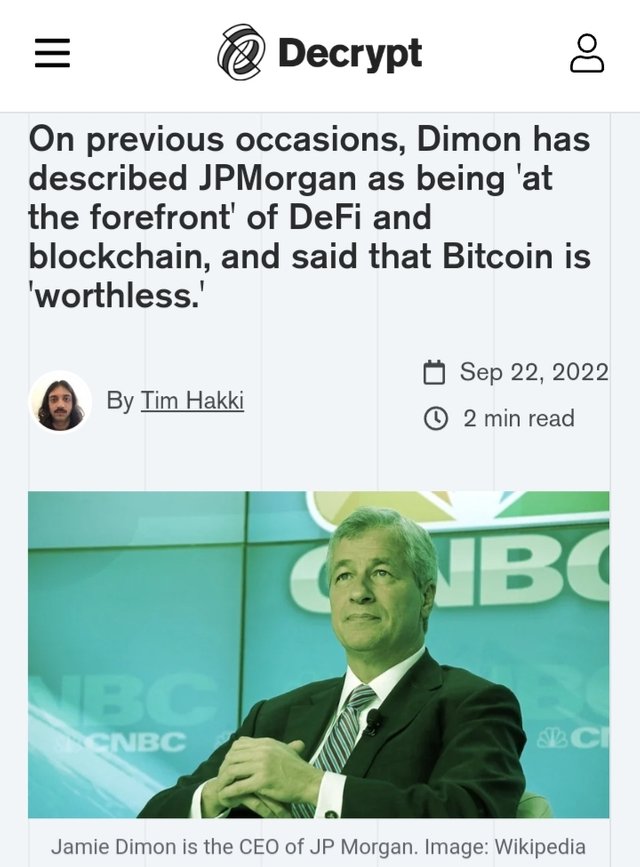 Bitcoin has been called a decentralized ponzi scheme by JPMorgan CEO Jamie Dimon.
Curiously, though, in 2019 JPMorgan launched its own stablecoin, JPM Coin, even though for years Dimon has constantly called cryptocurrencies "scams" and "stupid money."
In this regard, Dimon argues that properly regulated stablecoins are not a problem.
Are you skeptical about Bitcoin too?