CoinDesk - Delaware DOJ Freezes Wallets, Accounts in 'Pig Butchering' Crypto Scams
https://www.coindesk.com/policy/2022/09/29/delaware-doj-freezes-wallets-accounts-in-pig-butchering-crypto-scams/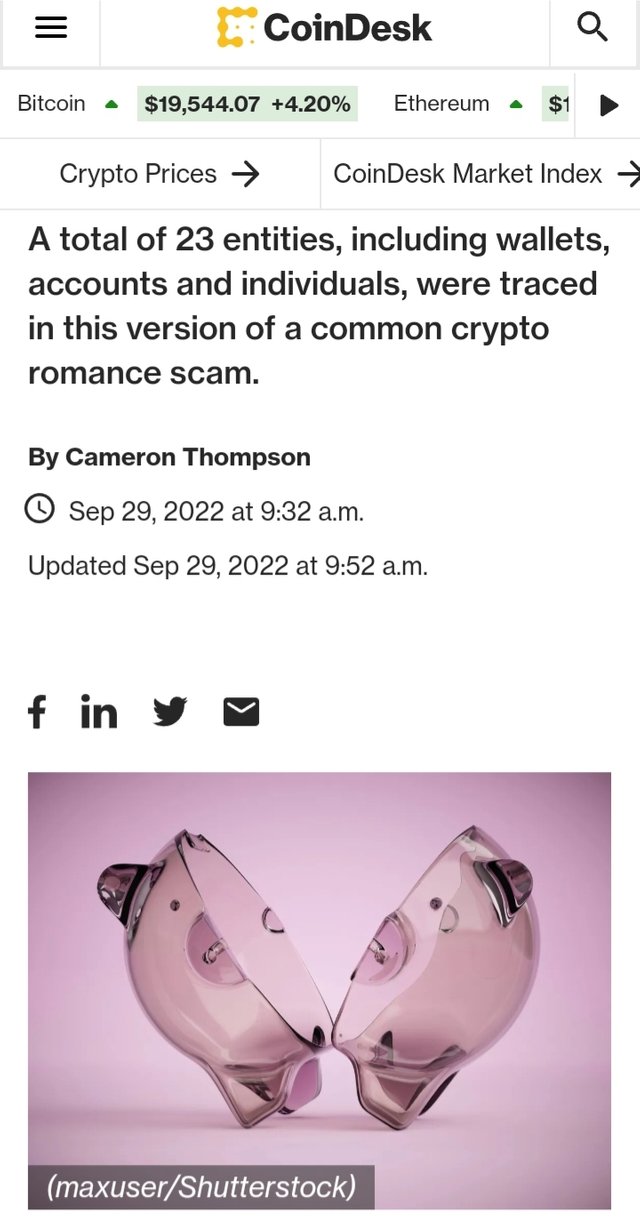 Accounts of individuals involved in the "pig butchering" scam have been frozen by Delaware law enforcement officials.
Twenty-three entities were tracked in this version of the crypto-romance scam, including wallets, accounts, and individuals.
In 2021 alone, the cryptocurrency stolen in this kind of scams was in the "billions" of dollars range, according to blockchain research firm CipherBlade.
Is it good move to freeze cryptocurrency accounts?