Announcement: BitFest Amsterdam 2018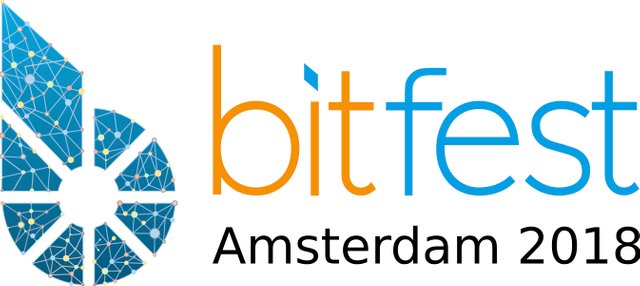 We are very excited to announce BitFest! It will be held in Amsterdam on the 21st and 22nd of September 2018. The purpose of the conference is to bring the Graphene and BitShares Community together, collaborate, and network. Think of a gathering of Committee Members, Proxy Voters, Witnesses, BitShares Core Team and the BitShares Blockchain Foundation with enthusiasts of the crypto community. There will also be inspiring speakers, panel discussions, great food, and not to forget: The city of Amsterdam to enjoy and relax.
It is no coincidence that BitFest takes place at the TOBACCO Theatre in the Nes. The world's first stock exchange was launched back in 1602 in this street when Dirck van Os, who lived in the Nes, sold the first shares of the Dutch East India Company at his house – also known as the VOC. This movement is associated with the start of the 'Golden Age' in the Netherlands.
Thus, history has been made before in the Nes with the first stock exchange. That is exactly why we believe it is the perfect location for BitFest as BitShares is the world's first decentralized exchange. Let's make history again!
Besides the conference on Saturday, there are also other networking activities organized on Friday and Saturday evening. For more information about the different activities to participate in, the conference program, speakers, hotels and the venue, please take a look at our website: bitfest.in
What can you do?
Save 21 and 22 September 2018 in your agenda, book a flight and start arranging your visa.
Go to bitfest.in and buy your ticket(s).
Follow @bitfest on Steemit, @BitFest Amsterdam on Facebook and @BitFest_Amst on Twitter for the latest information about speakers, topics and more!
Tip: Plan a meetup with other Graphene and BitShares enthusiasts in Amsterdam on Sunday 23rd of September
For ideas or questions, please contact: [email protected].
Register now! The Early Bird tickets are now available at €100, -. There is a limited amount available until the 31st of July.
We hope to see you at BitFest in Amsterdam!
---
The BitFest Organization Team
bitfest.in
[email protected]
BitShares Blockchain Foundation
Zutphenseweg 6
7418 AJ Deventer
The Netherlands
Registration: KvK-66190169
http://bitshares.foundation