XAYA: True Blockchain Gaming
Do you remember my post about an awesome project called Chimaera? I don't think so, but you can always check it :) Anyway, seems like these guys did some rebranding and now the project is called Xaya, however, the project's goal is still the same - create a smart, powerful and fair gaming platform, using blockchain technology.
What is Xaya?
They present themselves as "The Ultimate Blockchain Gaming Platform", pretty cool, short and at the same time exact words, I think. The idea is to get rid of third-party services like centralized servers and payment systems between the game developers and users (players). Already launched mainnet allows developers to create and run decentralized virtual worlds with much faster and with fewer expenses.
On the other hand, due to the blockchain technology, games will be completely autonomous and unstoppable, players will really own and trade their gaming assets and won't suffer on any third party dishonesty or negligence. One game assets may be traded for another or even for bitcoins, which, again, will make players and developers completely independent from centralized services.
Since I've been speaking much about how blockchain will change the gaming world, how both the developers and the gamers will win and Xaya will beat it's current "centralized" competitors previously, today I would like to talk more about the project itself and share my opinion about why Xaya will have a big success very soon.
Еxperienced and professional team behind
Xaya's development team previously participated in the development of Namecoin, which current Xaya's blockchain is based off. Also, it's important to mention that previously (on Feb 2014) Xaya's team had an experimental project called Huntercoin, which had a worthy success and as they say Xaya is partially based on Huntercoin's concept.
So considering these facts we can say for sure that Xaya's team is highly experienced in blockchain as well as in game development. And another important point is that Xaya's mainnet is already live, so it's another proof that there are no chances that the project may fall.
Popular partners
So, now when the hard part of the development is done it's time for Xaya to think about reaching the mainstream and attract as many users and developers as possible and seems like they are doing pretty good.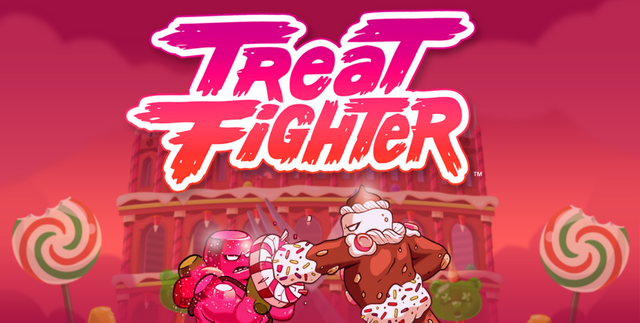 The first game on Xaya blockchain "Treat Fighters" will launch very soon, offering users a great and fair gameplay and 100% uptime thanks to blockchain technology.

Another project coming to Xaya platform is the "Soccer Manager". It's an already launched soccer manager game, with a big user-base and good prospects, which is planning to move to the Xaya blockchain very soon. No doubt that these two projects will help each other.
And this is only the beginning. Now Xaya development team are going to focus more and more games on the blockchain to attract players from different categories and organizing an ICO to fund new ideas.
CHI Token
XAYA's ecosystem will be powered by CHI tokens 40,5% of which is offered on the public sale right now. Other 40% will be used to reward miners over time since Xaya's blockchain uses PoW algorithm. CHI will be the main currency on Xaya blockchain.
---
Thank for reading, following and upvoting friends!
Please, feel free to reply and share your opinion about this project ;)
And some useful links at the end:
Xaya Official Website
Xaya Whitepaper
Xaya Official Forum
Xaya Sponsored Writing Contest
My Tweet about this article, feel free to retweet and follow :)
xayatwitter xaya2018