APESWAP: Innovative Automated Market Maker Platform Providing New Frontiers Of Yield Farming & Staking
OVERVIEW:

Following astronomical fees charged by the likes of the Ethereum (ETH) network, global traders in the marketplace including yield farmers are said to be desperately on the lookout for a more seamless and sustainable replacement.
Today I am excited to introduce to my retinue of blog followers an innovative, revolutionary, and investors best project and platform in the blockchain and Defi space called ApeSwap, an infrastructure despite their time of entry into the marketplace has instantly turned to the most sought after bride following their inherent potentials and loaded benefits embedded in the Binance Smart chain ecosystem.
Permit me to refer to it as a fundamentally spontaneous revenue farm and market maker ApeSwap aboard the Binance smart chain ecosystem enhancing at a very fast speed. Finance was established only 1 month ago, and they have obtained a total value of more than 35 million US dollars locked in, 350 million US dollars of transaction volume, 250,000 Independent monthly users, and have established partnerships with some of the most important projects of BSC. It is really exciting to see these monkeys have made great progress.
Three main factors make ApeSwap unique to the Binance smart chain ecosystem. In contrast with other similar known developing high-yield platforms, ApeSwap is actually its own decentralized exchange. This means that it does not use the acclaimed mainstream swap, but truly has its own liquidity. Second, ApeSwap has discovered a unique niche market that focuses on bringing users exciting new projects that have been ignored by traditional platforms, allowing users to "participate" in new projects. The last thing that really makes ApeSwap unique is the incredible community they cultivated, which puts Aping into higher projects.
PERUSING REASONS FOR THE EAGER GLOBAL QUEST FOR APESWAP
Apparently, the revolutionary ApeSwap relentlessly strives to breaking the ceiling and opening new grounds via establishing fresh and exciting modalities to ensure that participants are hugely interested to join. How if You may ask, the ApeSwap team has seamlessly instituted new collaborations and projects to take advantage of inherent opportunities in their user ecosystem. Mine Ponds and farms with exceptional yields are obtainable at every point in time. Another reason for the rush and attraction of this project is that with what this vastly experienced and innovative ApeSwap team has put in place they have taken a frontal role as about the greatest and most priced platform to sought-after best investment prospects.
PARTNERSHIP AND COMMUNITY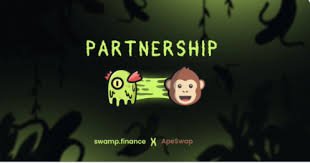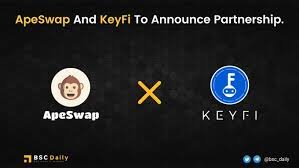 Taking a cursory look at ApeSwap inherent innovative technology and of course the tokenomics, experts will tell it is an invaluable project that is equitable and realistic. The fundamental benefits of this revolutionary project ecosystem are the massive community and partnership network robustly galvanized in recent weeks. Trusted experts in the Defi space are speaking volumes about this project as about the strongest and most enthusiastic communities you can find in the blockchain space. It is amazing how they have been able to build trust and reputation in such a short time, and opening frontiers for progressive collaborations in tandem with huge projects as Beefy and Bakeryswap with gluts of others lining up.
TOKEN: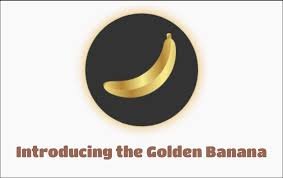 Let me take you to the dynamics of the ApeSwap's native utility token otherwise referred to as "BANANA" this is utilized as a reward tool for most ApeSwap events. Taking a cursory look at its functionality, Banana tokens are well distributed among the liquidity providers as it concerns the mining pool of ApeSwap
Following this development, Decentralized exchange marketplace traders have the ability to gain from idle currency cryptocurrency tokens that receive Banana coins. Basically, for you to have access to bananas, the cryptographic form of money enthusiasts should hold lock coins in the ApeSwap pool of mining.
Similarly looking at transactions or business dealings on ApeSwap, this is concluded via the instrumentality the most advanced, or better still hybrid market-making apparatus, as a result of the high speed and low commissions of Binance smart chain, The innovative and result-oriented ApeSwap makes available for gluts of its clientele and participants with not just an intuitive Decentralise finance knowledge and understanding but also lucrative and money-spinning openings.
DISSECTING THE RENOWNED INITIAL APE PRODUCT
Tasking a cursory look at the initial ape product reveals that in addition to trading and marketplace making, the fascinating ApeSwap also brought to fore a unique token sale model, the initial Ape product". What does this portend, ApeSwap makes available opportunity for early products to have the ability to mop up funds in a decentralized fashion.
ABOUT THE TOKEN SALE
With this novelty of a write, I am convinced you are convinced that ApeSwap is the way to go. Should you want to participate in the new world Defi order called ApeSwap token sale, marketplace dealers are expected to initially purchase Banana and Binance Coin (BNB) tokens. This will be followed by injecting the Banana-BNB liquidity into the BANANA-BNB liquidity into the resultant mining pool thereof.
What is the in thing, apparently post launching IAO, participants will be able to exchange their Banana-BNB coins as tokens to sell assets, and to the big one, immediately the IAO is accomplished the said user will be able to claim the purchased coin.
The Vastly Experience APESWAP Team:
With a vastly experienced team that is technically savvy and digitally frontal in the decentralized finance ecosystem, we never expected anything less. The team has proven their efficiency and has written their name in gold by disrupting the marketplace with ApeSwap. From Harambe Nakamoto -Never Forget, to Apestatic -a true code monkey, The Ape Guru, half Monkey Half Machine, Donky Kong -the spark plug and Obie Dobo, the zookeeper amongst others.
CONCLUSION:
Let me borrow a leaf from the stable of trusted Defi experts globally who said ApeSwap is the future of decentralized finance in the blockchain space, the introduction of the initial product model has been hailed as a phenomenal ideology that will altruistically spearhead the change expected to positively bring about disruption that are beneficial and lucrative to both investors and users.
For further resource about the ApeSwap Project and infrastructure, please click on the links below:
Website: https://apeswap.finance
Twitter: https://twitter.com/ape_swap
Telegram: https://t.me/ape_swap
Medium :https://ape-swap.medium.com
Github :https://github.com/ApeSwapFinance
Author's Bitcointalk Username: Jannyh
Bitcointalk Profile Link: https://bitcointalk.org/index.php?action=profile;u=1883625
BSC wallet address : 0x8799D10cA5E7E59176234041019Aa9d68Eb4ec4a