This week, I had the honor of emceeing for an awesome event. I had the privilege of emceeing the first Borneo Blockchain Summit. It was held on the 8th of September at a university in Sabah. Two hundred participants attended the summit. Further, some really great speakers shared about the uses and examples of Blockchain technology.



The Borneo Blockchain summit was educational and 'shill-free'. In other words, no one speaker was there to speak about their coin or ICO. Rather, the speakers were there to educate the participants on what Blockchain is, as well as how it is revolutionary in our respective industries.
Why It Totally Rocks
I have emceed some events throughout my life. However, it is my first time emceeing an event related to Blockchain. I like how casual the Borneo Blockchain Summit was despite the presence of a government official. Conventionally, there is a list of protocols to follow from addressing those who are present to having someone reciting a prayer. Since the event was casual, it created a really great atmosphere.
I love my role as an emcee to hang out with some of the speakers before hand. I love the fact that I got to chat with them before the event. Such great speakers from the Borneo Blockchain Summit consist of Anthony Davie, Luke Jones and Jason Chew whom I got to talk with before hearing them speak on stage. I think that is important because it gives a personal perspective towards where they are coming from.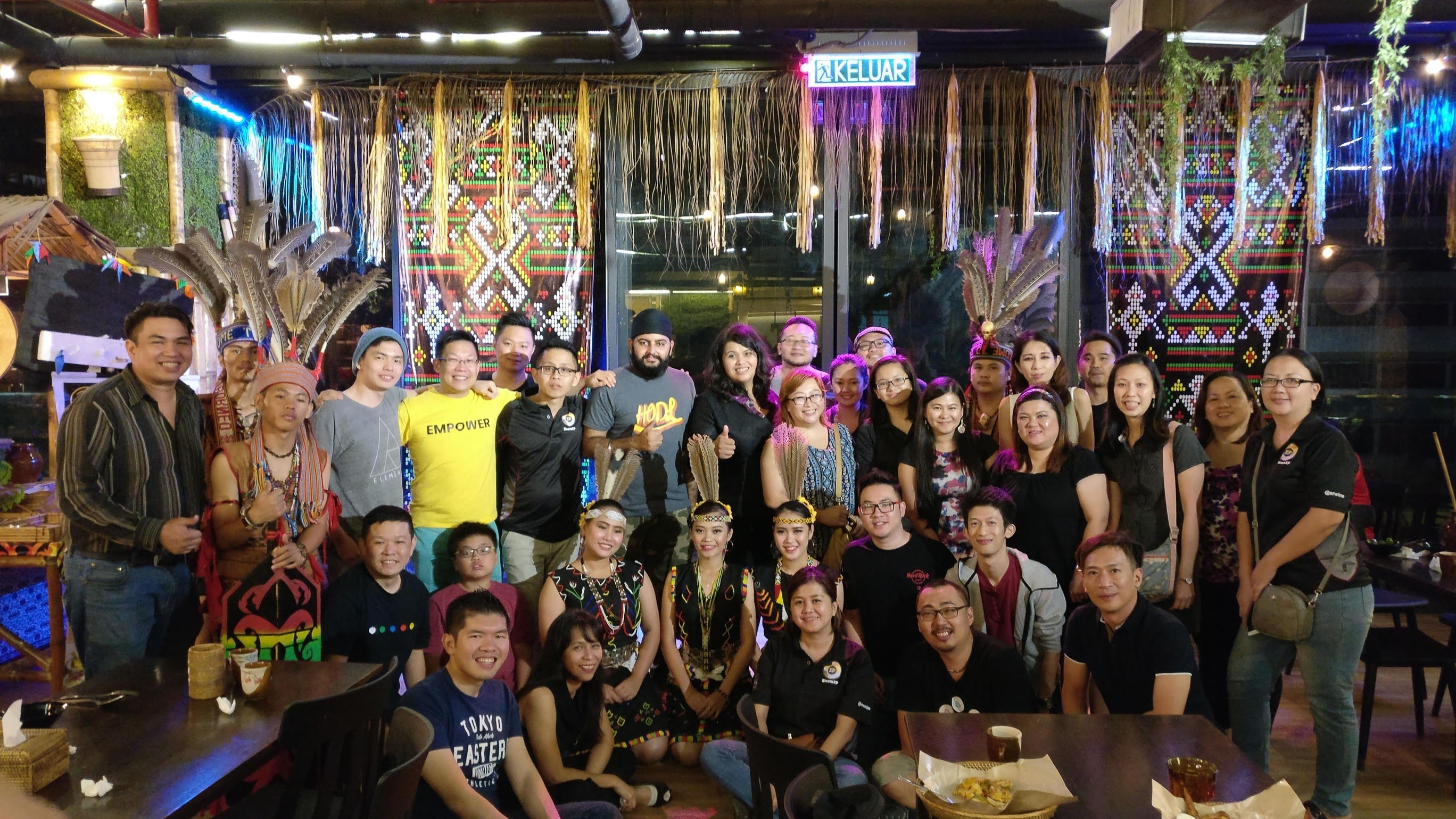 The team and speakers during dinner.
Another thing that I enjoyed was the entire team from the Borneo Blockchain Summit. Someone from the team pointed out that my role as an emcee was difficult and challenging. I disagree, I think the likes of
@bboyady
@veenang
@danieldoughty
and team worked tirelessly to make the entire event possible. Some of them labored till the early hours of the morning just to settle some logistics. Towards the end of the event, I could see the tiredness in their eyes and a big shout out to them for powering through the event.
However, I think there are a few highlights that made it all worthwhile. For one, the event was publicized on the local news and national television. The second reason is because the event became a mini Steemit promotion event.

Some Highlights
Lets start with the media. I think there's just way too much bad press on Blockchain in the country and the Borneo Blockchain Summit helped dispel some of the bad press. Since the the deputy minister for education and innovation was there, it shows that they are in support of educating the masses on Blockchain and not outright banning it like some countries.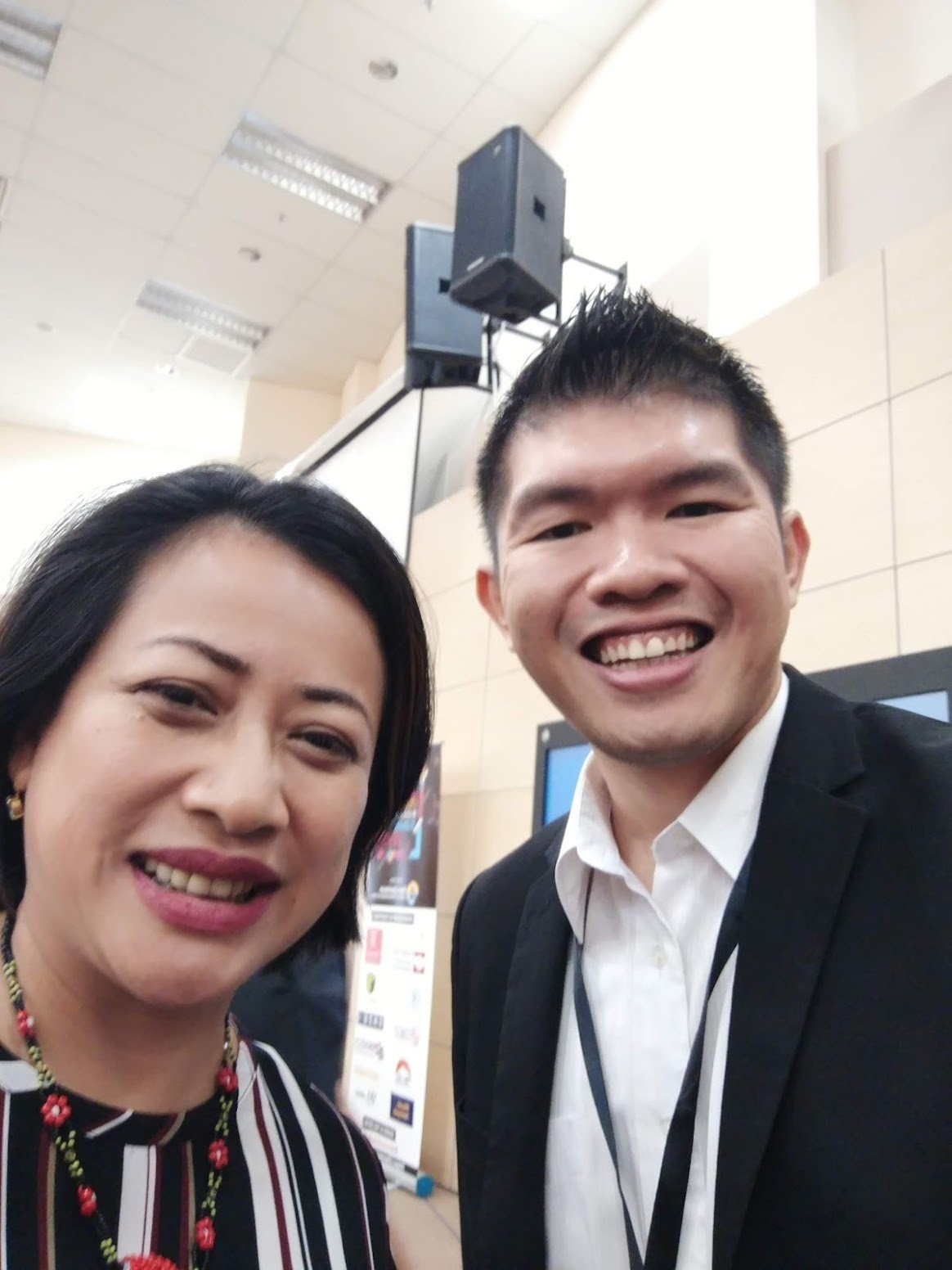 My selfie with the minister =)
Another awesome highlight was how all the speakers started talking about Steemit. Most of them cited Steemit as a great Blockchain project and gave some solid reasons to back it up.
@bitrocker2020
, one of the speakers cited its value as an agent for social change and Luke Jones gave reasons behind why it was a great project that is likely to stick around for the long haul. The best part? This was not planned at all.
Most of the organizing team were Steemians, but the none of the speakers except for @bitrocker2020 were Steemians. Furthermore, there were many members from another cryptocurrency project there and they too got curious as to what Steemit is. As a Steemian, this makes me proud to be part of such a great project.
The final highlight for me was of course how the audience responded to my silly jokes. Yes, not everyone likes dad jokes but personally, I gauge my performance by the amount of laughter I get. From the laughs and responses, it gives me great joy to say that I have done a great job.

Conclusion
I asked many of the participants why they were there. I love how a 60 year old lady put it. She said that she felt compelled to come and to learn. Her reason was that if she did not learn, she feared that she may be left behind. This gives me great pride to emcee and host the first Borneo Blockchian Summit. I love that through this project, we are educating and teaching the masses on the revolutionary technology that we call Blockchain.
Hopefully, we get to do this again next year and if the organizers are keen, I will continue to make the crowd laugh with my lame jokes for Borneo Blockchain Summit 2019.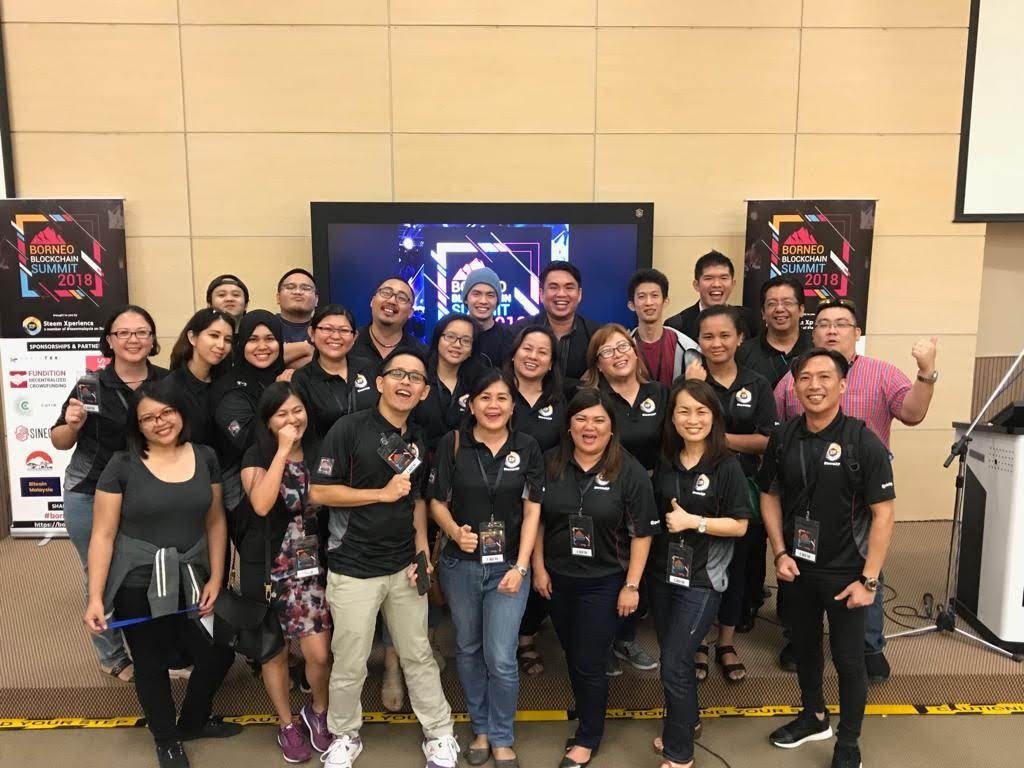 ---
Posted from my blog with SteemPress : http://alvinauh.vornix.blog/2018/09/10/my-experience-emceeing-for-the-borneo-blockchain-summit/
---