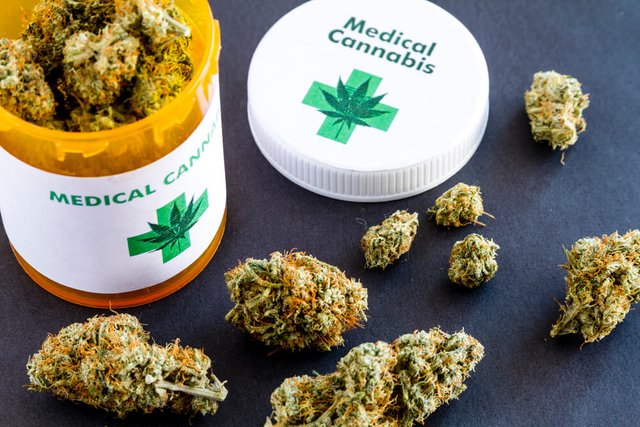 Medical cannabis is used to treat certain diseases. But the debate about the use of the use of this herbal medicine still does not stop and government authorities treat the industry differently. Scientists still can not come to one common opinion about the benefits or harms of cannabis.
Let's turn to accessible and open information about this plant: in many US cities, such as Washington, cannabis can be openly marketed in bars and cafes, food and specialty stores, but only one that is a non-psychotropic component of cannabis . On the well-known YouTube platform, there are a considerable number of reviews and positive reviews that cannabis extract improved sleep, helped with stress, panic attacks, chronic pain.
All this is explained by the anti-inflammatory effect that is characteristic of herbal medicines, which helps the body to overcome pain or irritation. Now a number of studies have been conducted and the usefulness of cannabis increases exponentially, reducing including the likelihood of epileptic seizures, improve mood and can fully replace the best anti-stress drugs.
But in this area, cases of selling synthetic drugs under the guise of cannabis, or the implementation of its not very good quality, which could not bring the same positive effects, became more frequent. Not every buyer can fully verify the authenticity and naturalness of this plant. Therefore, the solution to this urgent problem is taken by a project called Cannacor.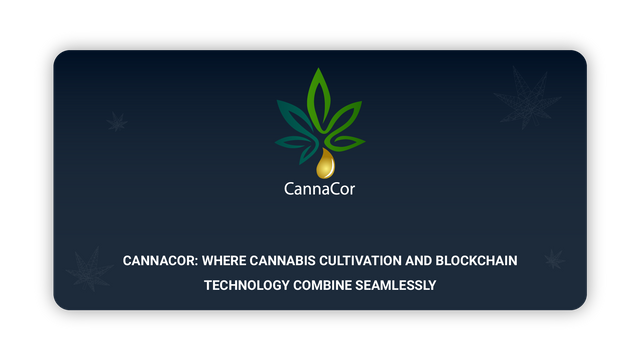 First of all, I want to note that this idea and its development is overseen by the officially registered company CannaCor Ltd in the Kingdom of Lesotto and has a license for the cultivation of cannabis, at the disposal of the team already at the moment there is an area of 50,000 square meters for the implementation of their plans.
CannaCor aims to create a platform for the cultivation of natural medical cannabis without the addition of harmful pesticides to human health, which can be verified thanks to blockchain technology when making all records originating from the planting of seeds and before delivery to the final consumer. Such an ecosystem guarantees the absence of the addition of chemical harmful components in production.
The activities of this project and its products will comply with all existing international standards ISO. The company has enough experienced specialists in the field of pharmaceuticals, blockchain technology and almost all the necessary tools to create efficient production facilities.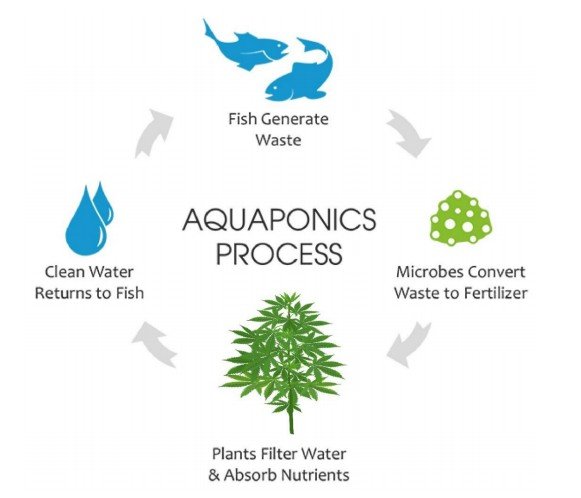 To implement their plans and meet the needs of users with high-quality medical herbal extracts, the team released its own digital token based on the Ethereum blockchain, which will allow transactions to be carried out with the help of smart contracts and guarantees transparency and compliance with the necessary conditions.
The pre-sale has already started in mid-September and will end on December 15, 2019 at a price of $ 6 cents per token. Comparing with existing similar projects CannaCor has a considerable number of advantages, which you can personally see by analyzing the data in this picture below: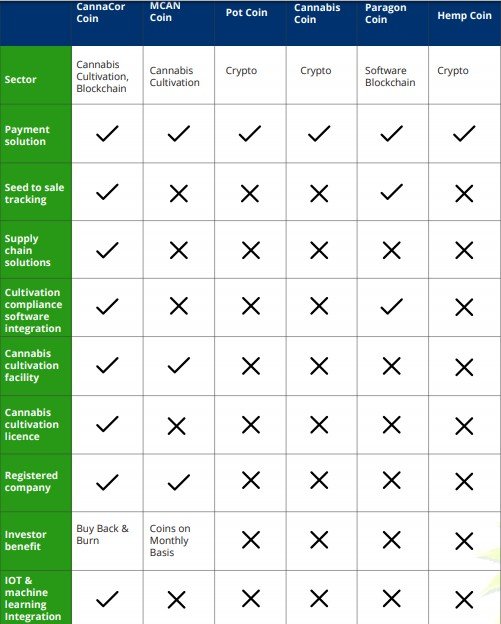 The team has also developed an attractive and optimal strategy to maintain the price and growth of its token, which will be the main means of payment between suppliers and consumers, will be allocated 12% of the profits for redemption and burning. I recommend you to read more information on this project on these links below:
🔥MY BTT LOGIN: Aivaryamal
🔥UNIQUENESS OF CONTENT 100% https://text.ru/antiplagiat/5db6e5430162c