Hello everyone.....
Tonight I want to post a photo of rain on the day, this photo is a photo that I photo with black and white effeck, this effeck looks like a bygone era, not like today.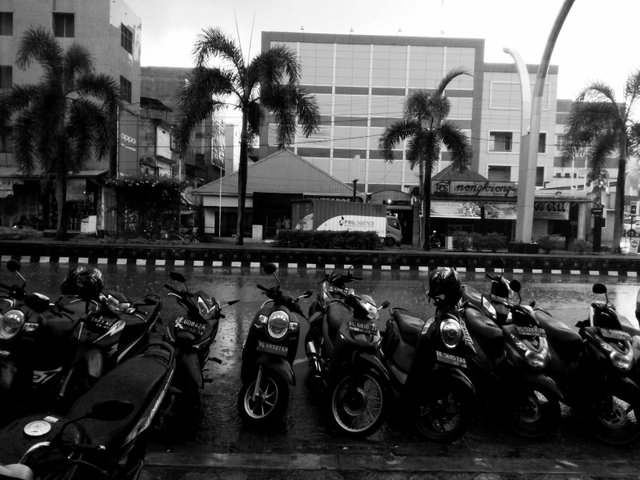 Surely you guys love it black and white photo, i took some photo. I like to see this black and white photo, because the atmosphere of this photo in the rain again. Maybe this photo is not kayak first because it looks honda and car, so its only effexk black and white that plasticity as before.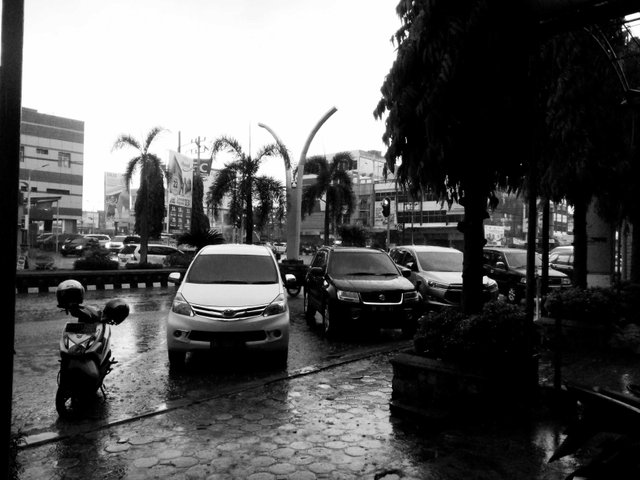 You can take a photo with a black and white effect, once you've done it once. Surely you guys will do it again, because the black and white photo does not get bored with it we see it.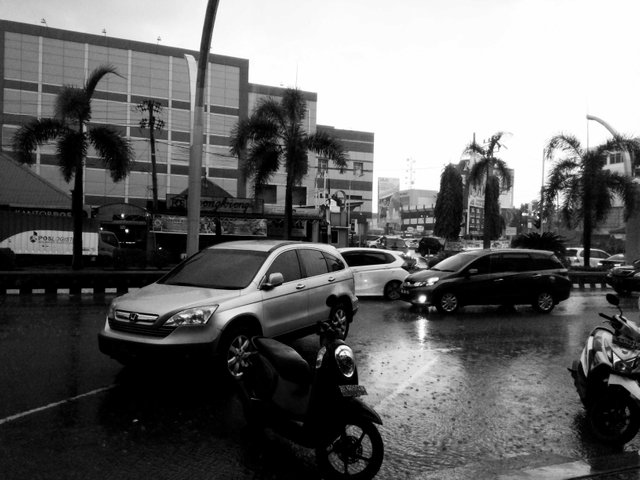 Malam ini saya ingin memposting mengenai photo hujan disore hari, photo ini merupakan photo yang saya photo dengan effeck hitam putih, effeck ini terlihat seperti zaman dulu, bukan seperti zaman sekarang.
Pasti kalian menyukainya photo hitam putih, saya mengambil beberapa photo. Saya suka melihat photo hitam putih ini, karena suasana photo ini di saat lagi hujan. Mungkin photo ini tidak kayak dulu karena kelihatan honda dan mobil, jadi nya hanya effexk hitam putih saja yang keliatan seperti dulu.
Kalian bisa mengambil photo dengan effeck hitam putih, begitu sudah melakukan nya sekali. Pasti kalian akan melakukan nya lagi, karena photo hitam putih tidak bosan-bosan nya kita melihat nya.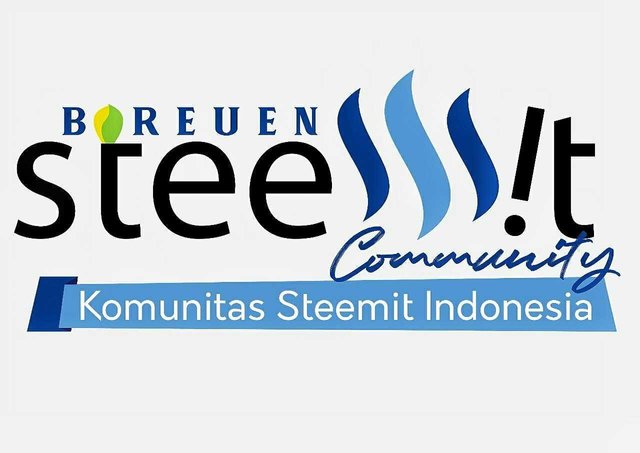 Regars From Me