Fortunately most people don't use Bing, but if you search for 'Bittrex' on Bing.com do not click on the first result as in my screenshot below. You probably lose all your cryptocurrencies on Bittrex.com if you login on this website.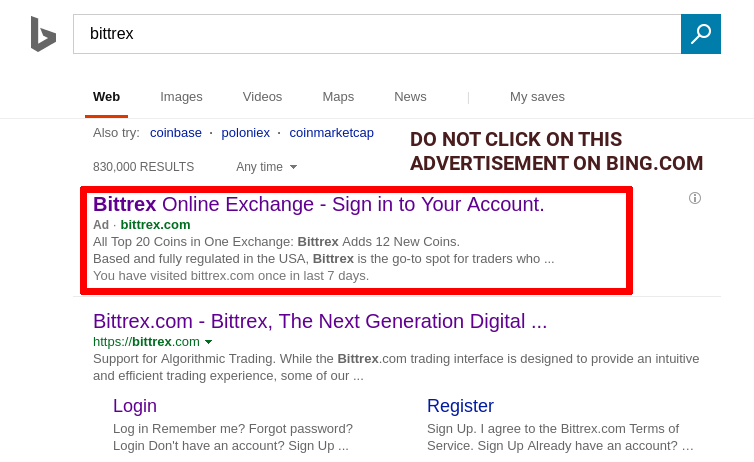 The ad redirects you to bLtrex.com. Depending on the font you use you hardly see any difference between the lowercase letter l and the i.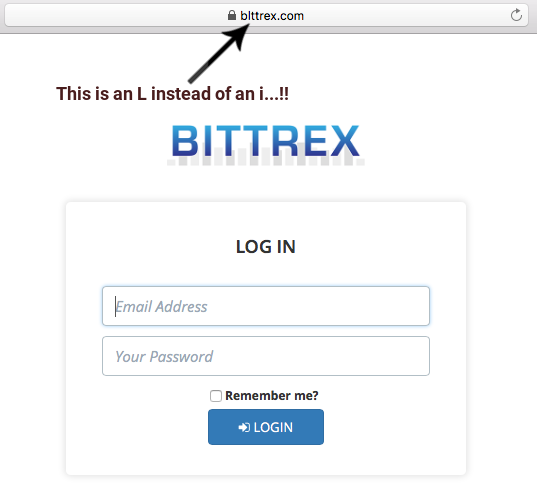 I've filled out this form on Bing.com, so hopefully they remove this phishing advertisement as soon as possible.
https://advertise.bingads.microsoft.com/en-us/resources/policies/report-spam-form
---
¯\___(ツ)____/¯ Don't miss out on my next post! Follow me @penguinpablo