CITADEL Desktop - 0.2.8 Released
Yet another release CITADEL Desktop alpha series:
https://citadel.li/desktop http://citadel2miawoaqw.onion/desktop
URL handling
URL handling in BitShares is in its infancy and the current BSIP60 is still in the draft status. However, we went ahead and implemented portions of it, for your convenience.
macOS
You don't need to do anything special, just install CITADEL Desktop as usual, and from then on, "bitshares:" URLs should be handled by the program.
Linux
You have to install the .desktop file, e.g.:
sudo desktop-file-install --rebuild-mime-info-cache citadel.desktop

Windows
On Windows 7+, you need to run Citadel with administrative rights. Not always, mind you, just once, to setup the URL handler.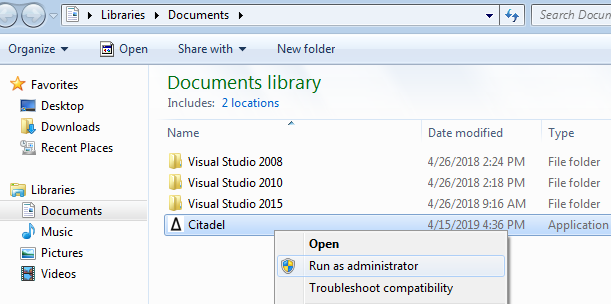 Open the Settings window, and verify "Current Handler" says "CITADEL". If it doesn't, click Set Citadel.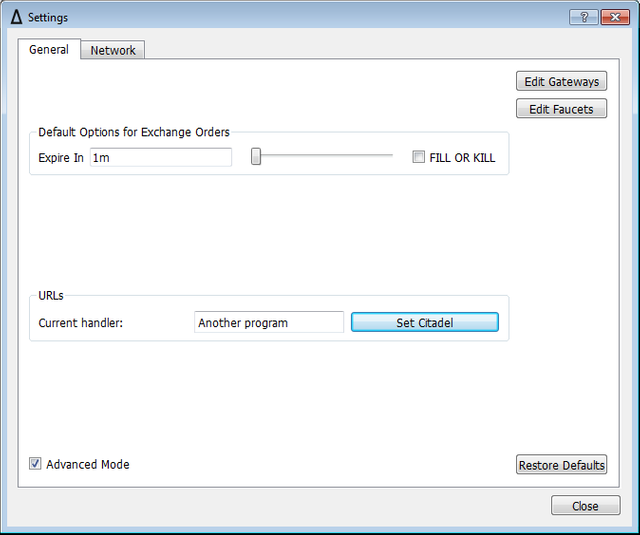 Example
If you have everything ready, you can verify BitShares URLs are handled by clicking those links:
Transfer 5 BTS to jhtitor account
Vote for CITADEL Worker
(Don't worry, no actual action will be performed, no links will ever do anything without your consent.)
Slight change in operation mode
From now on, CITADEL Desktop will try not to spawn additional instances of the program, if one is already running.
If you need to over-ride this behavior, you can use the -n command-line switch.
In addition, previous versions of CITADEL accepted WALLET_FILE as a positional command-line argument. From now on, the first positional argument is actually an URL, and the wallet file shall be specified with the -w switch. Run citadel --help for more info.