What is Shorting?
Image: @btswolf
How To Make Profit
TL;DR: Smartcoins are created ("Shorted/Borrowed") to existence by backing it up with at least 2x the value in BitShares, the underlying asset.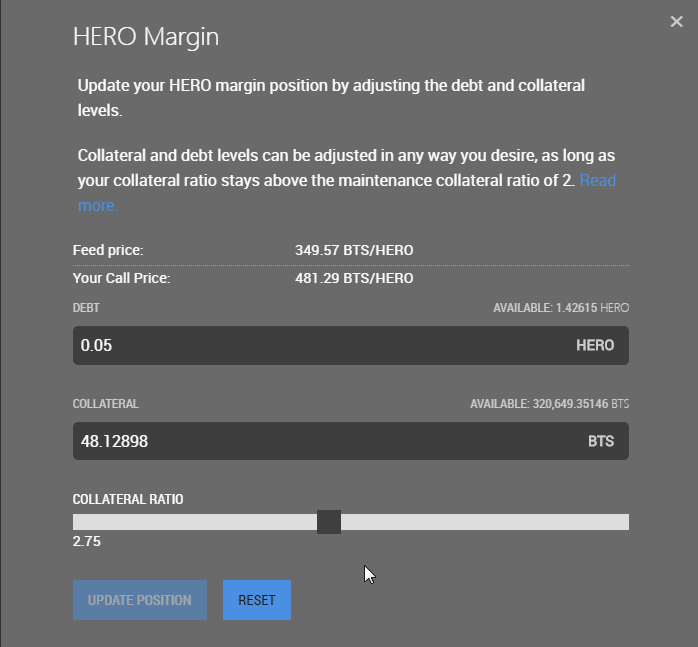 In this example, I shorted HERO initially backed by 2.25x worth of BitShares.
BitShares price went up, which means the collateral "worth" went up as well.
By re-adjusting the slider, I was able to take out 0.5x collateral worth of BitShares - 8.8 BTS - as profit.
► Join Us on Telegram
---


Buy and Sell Steem & Steem Dollar at best rates!
Blog: FAVS dot PW
Contact: btsfav @ twitter
Steem: ash @ steem ─ Steemit How-To's