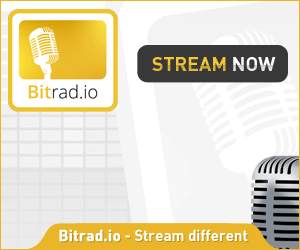 Bitradio is a community driven webradio website providing a free radio service bringing together more than 30,000 radio stations on a single platform.
I listen to the radio daily so it makes to get paid Bitradio coins (BRO) while listening to my favorite radio station. I can exchange them to Bitcoin or hold them to own a share of the websites and services.
1 Bitradio Coin (BRO) was 1 USD when Bitcoin was at its peak so we can expect that price again in the future. You can also earn even more BRO coins by referring new users via it's 3 level referral program.
Here's my favourite Chillout station that I listen to daily.

So if you enjoy listening to music often then why not get paid in BRO Coins that you can exchange for Bitcoin when the time is right.

---
Thank you for reading this post because I hope it is helpful for you should you wish to earn extra Bitcoin.
If you think this is a helpful post for beginners to the crypto currency space, would you please upvote this because it will help me share more insights to success and profit with digital currencies.😋
All my hopes and dreams.