Win up to $20,000! New Referral Contest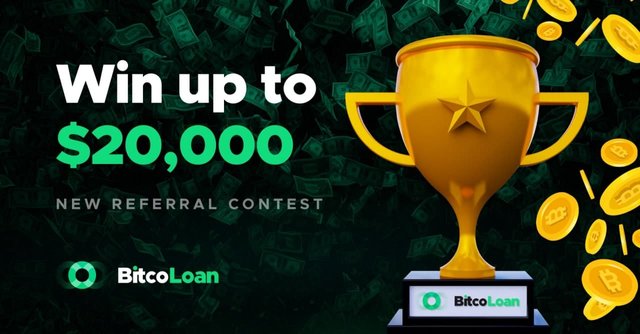 We announce the start of the new referral contest where you can win up to $20,000! Everyone can participate in the contest and win.
All that is required from you is to invite friends to become your partners. Your chances of winning are high as there are two categories and you can win a prize in each of them!
Now more about the contest rules:
Contest Rules:
Invite friends to become partners
We only count the partners invited between 30.06.2021 and 30.07.2021
Participants compete in two categories
The same participant can win prizes in two categories at once
It is prohibited to:
Create fake "partners" accounts
Abuse the system features
It is allowed to:
Share your referral link on social media
Use the mobile app to send invites
Use any promo materials, banner ads included
Use any means of attracting new partners, except for those prohibited in the User Agreement
Prizes:

"Soul of Company" Category
Once the contest starts, invite as many partners as possible, thus building the largest referral network.
We only count the partners invited during the contest
Your current partners do not count
"Business Partner" Category
With the help of your partners, raise the largest investment amount. It doesn't matter whether you have only one partner or a thousand. The only thing that matters is the investment amount.
We count investments of those partners invited during the contest
The previous partners' investments do not count
Contest Results
The contest results will be announced on 31.07.2021. We count the partners and investments made before 23:59 GMT July 30. We will post the results here, in our blog.
Stay tuned and keep winning!
*Prizes are not income and therefore are not taxable
*Progress is tracked by the internal BitcoLoan system
*To get the prize, you will have to record a video review
*The results table may not show the reliable information in real time 

Liked reading this article? Spread the word!