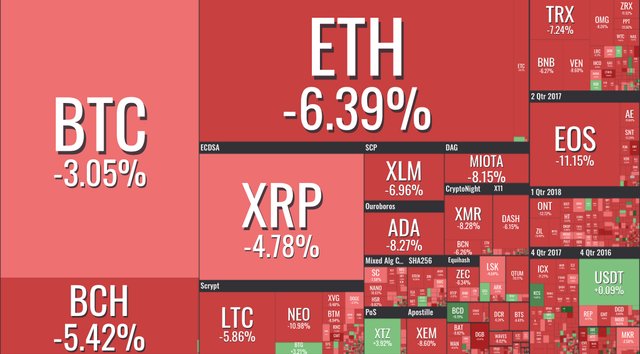 July 10: This is bad day for crypto market and down more than $15 Bln from yesterday. Now price sitting down at $6,487 at writing time with total market cap $257 bln and bitcoin down -3.05% today and Ethereum also down with -6.71% and Bitcoin Cash down -5,43% but Eos down -11.54% with a sudden loss.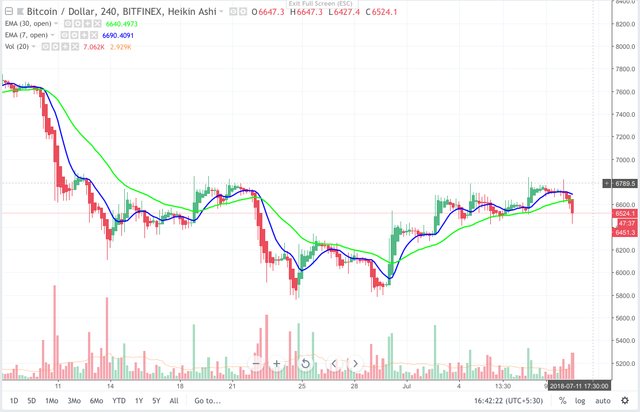 This red day cause three major U.S. economists arguing about bitcoin and say that crypto coin will fail as a currency.
EU Researchers think Cryptocurrency harmless now and become dangerous in future.
But also a case report says Virtual currency will remains in the future but regulated not banned.
My Views: In my opinion there are several facts that was the causes for VC price. First is China totally banned bitcoin exchanges and mining firms and you know china was the top crypto volume country. Second one is many cyber attack and hacking issue's on big exchanges and third one is the other's countries also regulated and some of these totally banning it and forth is scammers grow in crypto industry that will also harm us and fifth that is the important price manipulation by big whales.
But there are also some positive news in the market like Australian govt. regulated cryptocurrency and malta open to all crypto exchanges like crypto friendly environment and also many other's country try to regulated it not banning it.
Thanks for your support.
Please leave your comment about this post.