Smartcash Sister Coin - Bitcoin Confidential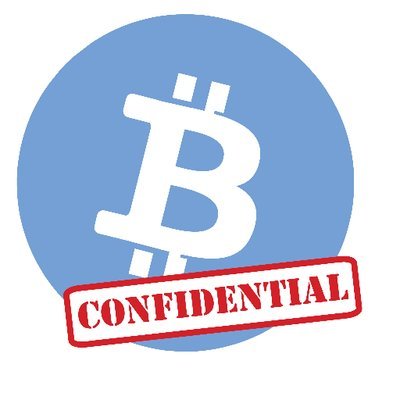 I woke up today to a buzzing on Twitter, Discord and pretty much all social media where #smartcash is active. The cause of theis activity was the releasing of more details of the promised sister coin earlier this week.
THE NAME OF THE NEW COIN IS TO BITCOIN CONFIDENTIAL
I can honestly say I was shocked. I did not see that coming. I will have to wait and get this to play out. To whom much is given much is expected. By taking on the #Bitcoin brand the #smartcash team has chosen a a very saturated brand to compete in, this tells me there must be an ace up the sleeves of the dev team as they would not have made this decision lightly.
BITCOIN CONFIDENTIAL
The information provided may not be a lot but there is enough for all exsiting #smartcash holder to act on.
STAKING
The new coin would be a staking coin. With staking coin the more coins you have the better your stake earnings. As a holder of smartcash you can determine how much of the new coin you would be staking by increasing your holdings as smartcash is currently the only way to get hold of the #BitcoinConfidential.
AIRDROP
All #SmartCash holders will be airdropped the #BitcoinConfidential at a 10:1 ratio (10 BitcoinConfidential for 1 smart)
Action to consider, increasing your smartcash holding to get more of the new coin. Tidy up you wallets so you have less addresses to work with (**Please this does not refer to your smartnodes or your smartrewards addresses) by this I mean your tips and coins on exchanges or email coins you have not claimed.
RING SIGNATURE
one of the feature we know about BitcoinConfidential is it would have ring signature. This is how privacy is implemented on #Monero (XMR). This is a great time to learn about this function so when its implement you are well informed about how this works; speed and limitations if any. A good place to start would be a google search.
There is bound to be speculations passed on as facts. I recommend you visit the BitcoinConfidential Discord and other social media for the fact on the new projects. If you ever wished you had joined smartcash on day one, well here is another chance for you by the same team who brought us smartcash.
To Learn more about #BitcoinConfidential visit:
-BITCOIN CONFIDENTIAL DISCORD
-BITCOIN CONFIDENTIAL TWITTER
-BITCOIN CONFIDENTIAL WEBSITE
Do not forget to keep yourselves informed.
---
Learn More About Smartcash:
Smartcash.cc
Join Our Community:
FORUM
TWITTER
REDDIT
FACEBOOK
TELEGRAM
DISCORD
INSTAGRAM
Thank you for visiting me. Do you have any tips and trips to share? I like to hear from you all. Please leave a comment, upvote and resteem
My Smart Address: SXYEPzkF9QBsKnyFQwJVdZwe5rJsL94Re9
Please Read My Other Articles
Starting From The Begin - SmartCash
Spring Resolution - Keep Walking
SmartReward and Node Reward = Another SmartNode
Smartcash in my preferred upvote on Steemit
The Face of Kindness
New Hardware Wallets - Coming Soon
BarterDex - Trading with SmartCash
My SmartNodes Update - 60 Days
Kaspersky Lab Hardware Wallet - First Impressions
400 Followers Celebration Contest - SmartCash Giveaway
Reaching My Goals On Steemit - Weekly 250
When a Dip is not really a Dip
EOS Registration Deadline Approaches -Tips for Trezor Users
Anarchaforko First Time Experience - Notes from Acapulco
Smartcash RoadMap Updated
SmartCash Coming To A Shop Near You
SmartNodes - Stay the Course
It's Raining Smartcash
When the going Gets Tough
How to Invest in SmartCash part 1 -for Non Geeks
How to Invest in SmartCash part 2 - for Non Geeks
Introduce your Teens to smartCash
SmartCash Coin of the Future