Bitcoin Price Is Crashing?! How Do We Stop it? Economic Freedom Coming Soon? Bitcoin Cash News
Bitcoin.com - Official Channel
Published on Nov 25, 2018
Roger Ver and Daniel Kelman - Sunday, November 25th, 2018
Manilla, Philippines! - Weekly Bitcoin Roundup show!
0:40 - Majority of exchanges and industry leaders are associating ABC as Bitcoin (BCH). Including, though not limited to,, Bitpay, Coinbase, Kraken, Huobi, CoinMarketCap (more are cited in the video).
1:35 - Shout-out to Jamie Redman (writer and journalist) at Bitcoin.com (https://news.bitcoin.com/author/jamieredman/)
3:22 - "Johnny Bitcoin Cash" - Clydesdale horse sponsored by Bitcoin Cash - https://www.quantumleapfarm.org/
5:35 - Spanish language Bitcoin.com: es.Bitcoin.com - https://noticias.bitcoin.com/
6:20 - Badger wallet: supports both SLP (Simple Ledger Protocol) and WHC (Wormhole Cash) and plans to support all other BCH token protocols. - https://badgerwallet.cash/
7:04: SEC (U.S. Securities and Exchange Commission) employees should go and find honest work in the private sector.
8:22 - Honest.cash: New open source & uncensorable social network powered by BCH. (Alternative to Yours.org) - https://honest.cash/
9:00 - Badger wallet (discussion continued) including discussion in regard to the significance of open source.
9:56 - Honorable, positive and diplomatic remarks by Roger Ver in regard to Calvin Ayre, BSV and associates:
"For the record, I think Calvin's been on the wrong side of things recently, but I like Calvin, Calvin is one heck of an entrepreneur. He gets things done, he replies so fast, he really makes things done. I would love to see him come back and support the best tool we have to bring more economic freedom to the world and that's Bitcoin Cash, and by Bitcoin Cash of course it's the ABC version. Because the SV version... I wish them good luck, but it doesn't have the network effect, it doesn't have all this stuff going for it, and probably the biggest drawback at this point is... I hate to be negative... I'm so optimistic about everything in my life... but the biggest drawback for SV is it has a particular negative personality associated with it driving it down, attacking people and just doing all sorts of stuff. I'll leave it at that. It doesn't make me happy to say not nice things about people. The community is so important and you have so many passionate and enthusiastic builders supporting the ABC version of Bitcoin Cash."
11:22 - ERC721 tokens now available on BCH. Example: CryptoBadgers (similar to CryptoKitties on ETH). Contact Gabriel Cardona for free tokens: https://twitter.com/cgcardona/status/1063940075124224000
12:50 - BCHD Full Node and the Neutrino Wallet - https://news.bitcoin.com/bchd-developers-announce-neutrino-wallet-for-bitcoin-cash-in-beta/ (Roger also brings up Open Bazaar - https://openbazaar.org/)
Lots more is discussed in the video:
BCH use in commerce, BCH merchant adoption, unjust laws & moral people breaking/ignoring those laws. Please watch the video for more!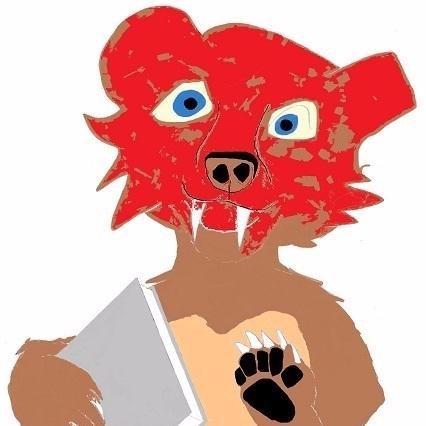 Thanks for stopping by and reading!
PLEASE leave some comments! Talk a little!

Nandibear at the Bitcoin.com Forum:
https://forum.bitcoin.com/nandibear-u4151/posts/