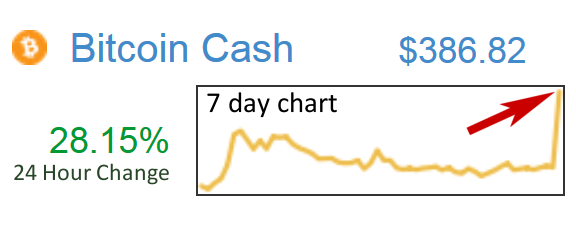 WHOA!
And all of a sudden - ONE BIG SPIKE UP!
In the past week or so, I was wondering if it was a mistake to hold on to my BITCOIN CASH, or should I have traded it for Bitcoin or Ethereum.
In the long run, I'm not sure. But I'm happy about it, at the moment.
UPDATE: 30 Minutes Later... NOW OVER $400 / BCH
Source:
https://coinmarketcap.com/