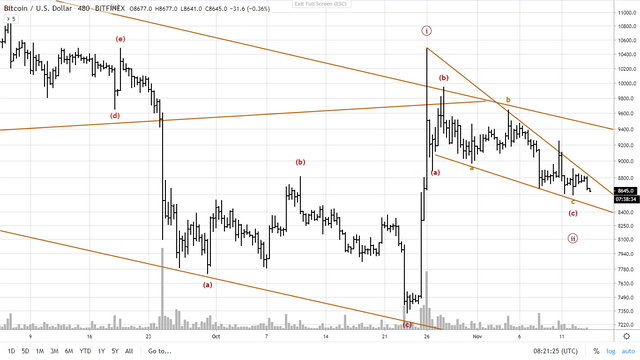 The situation is pretty clear. We have made a impulse up (from the October 23 low to the October 26 top) and are now correcting that impulse in a falling wedge: a pattern which is very close to completing.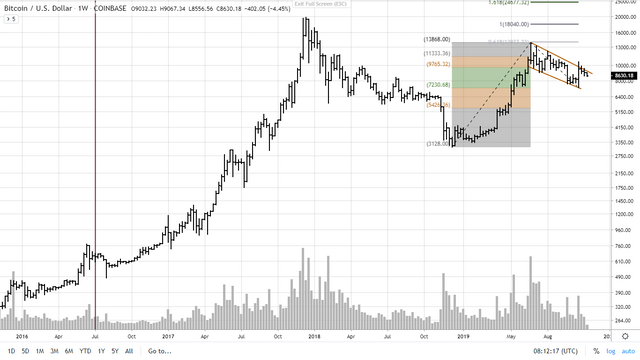 Let's have a look at some Fibonacci levels. First, the weekly chart. The move from December 2018 to June 2019 retraced almost exactly to the 61.8% retracement level. $7320 was the 61.8% level and prices went just below $7300 on Coinbase.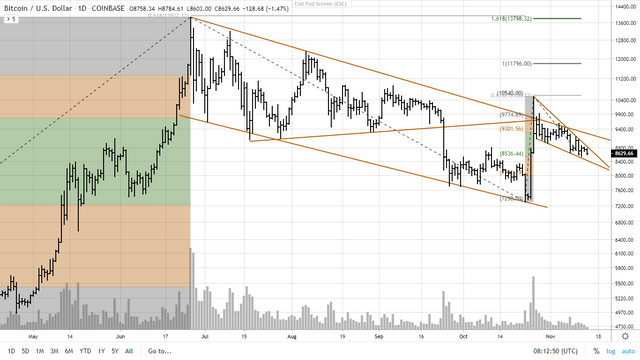 After that $7300 bottom, prices went up to $10,540 and we're now correcting, again, almost exactly towards the 61.8% retracement level at $8536. The 1.6 Fibonacci extension level brings us to $13.8k where, surprise, the June 2019 top rests. This is our next target.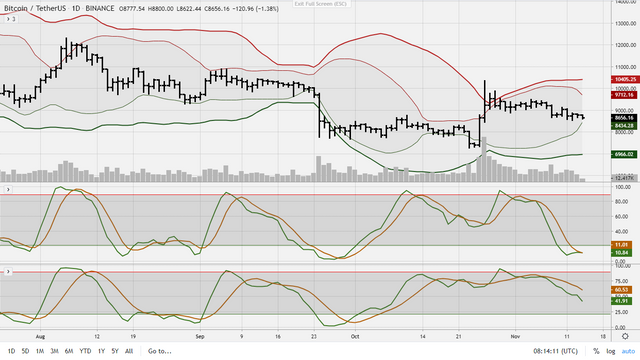 Prices have moved towards the faster Bollinger Bands and the slow Stochastic has, by now, also fallen quite a bit, although more is still possible.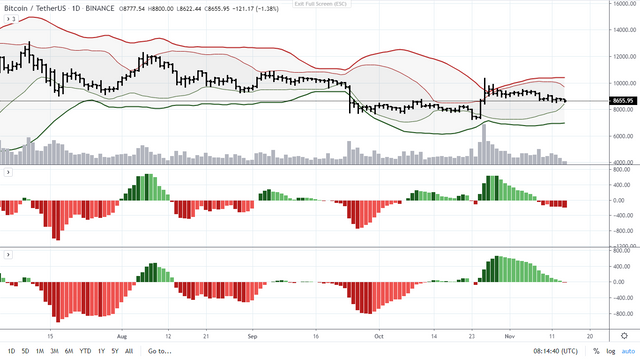 The MACD's have retraced towards or have already crossed the zero-line, which is an indicator that prices have sufficiently corrected. Of course, this is just a confirmation of the Fibonacci retracement levels we've already seen.
Watch out for a strong move up from here!