A resident of the Netherlands implanted a bitcoin wallet in his hand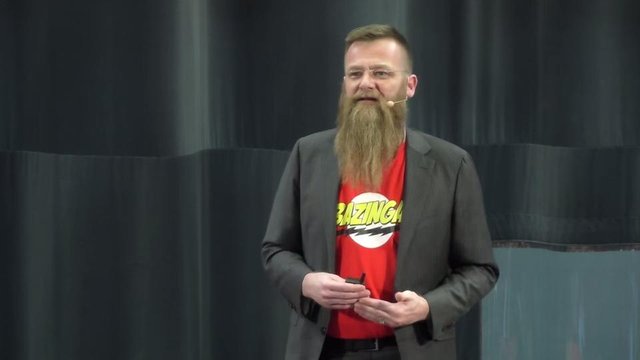 The marketing manager of the bitcoin-ATM company, Martin Wismeyer, implanted an NFC chip in his hand, which stores his bitcoins. This is reported by CNBC.
Wismeyer already has chips implanted in 2014, but for what they are intended, is not reported. Now the man decided to use modern technologies for the safe storage of crypto currency: the access password is stored on the chip itself, which is difficult enough to crack. In addition, this method of payment is extremely convenient - you can make purchases with a wave of your hand.
Wismeyer says that he would like to have such a chip back in 2010, when he began to buy bitcoin.
"I can safely say that most of the bitcoins, more than 80%, I lost because of hacking, theft and other problems. If I had a chip in 2010, I would probably be very rich now, "he said.
A chip the size of a grain of rice planted between the thumb and forefinger. As Wismeyer said, the process took a few seconds and was no more painful than the introduction of a dropper. The healing process takes a maximum of two weeks, but you can use the chip in three days.
Wismeyer did not say how many bitcoins are stored on a chip in his hand, but noted that for reasons of his own security he was holding "a small amount sufficient to buy beer or coffee."