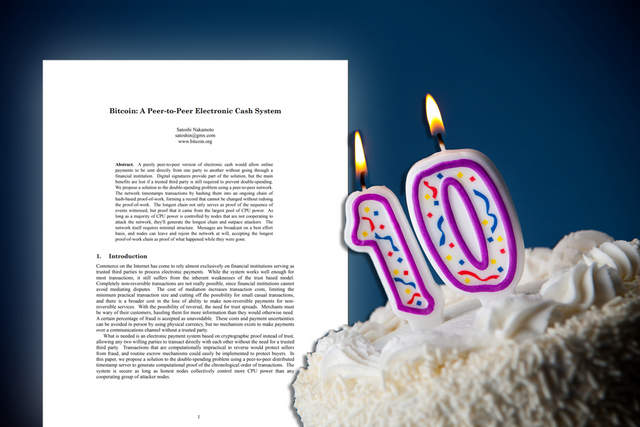 Image source: images.google.com
Bitcoin is a digital currency that has its origins and existence on the internet. Bitcoin is not a currency that you can physically take and touch as you know it from traditional currencies (such as the Danish krone and the US dollar), due to Bitcoin's digital existence.
It is neither controlled nor controlled by government agencies or banks. This makes it impossible to create more or fewer Bitcoins than the code already allows. That makes Bitcoin a so-called decentralized currency, and Bitcoin is thus guided by the people in terms of price, code, distribution and basically everything else about the digital currency. There is not one or more organizations that influence Bitcoin as well as its development; it is solely in the hands of the people.
The Bitcoin White Paper is celebrating its tenth anniversary on October 31st. Ten years after Satoshi Nakamoto turned the world upside down with his idea, it's time to take a measure. What has become of Bitcoin and the blockchain industry?

It all started with the words:

"I've been working on a new form of electronic cash system that does not need a third party as a trust."

A mysterious broadcaster named Satoshi Nakamoto wrote this mail on November 1, 2008 to the Cypherpunks mailing list. The attached, inconspicuous white paper quickly caught the attention of eavesdroppers and less than a year later, theory turned into practice. The rest is history.
Read more: criptomonedaseico.com
---
Don't miss out on my next post! Follow me @tradewonk / tradewonk.com