Market Musing 6-26-2018, High Volatility Trading, Trade Wars
Topics for Indianapolis Trading Group:
Bob Shenberger - Markets Trends
Ken Yamasaki - BPI and RSI
Alex Weisenbach - Bid Ask Spread, Anatomy of Trade
George Crawford - Market Musing
1. High Volatility: 17.36 this morning
Dow and /ES Futures have sold off for two weeks. Nasdaq and RUT are selling off after reaching news highs last week. US Economy is healthy with GDPNOW Forecast 4.9% for 2Q, Strong Jobs and New Home Sales. /ES Futures hit 2700 on Monday, a 3.4% correction from 2796. For now, using 2700-2808 for the /ES Futures range. On Monday, VIXCENTRAL.com flipped into backwardation. Could this be a sign for more market volatility this week? Premium sellers this the opportunity we have been waiting for.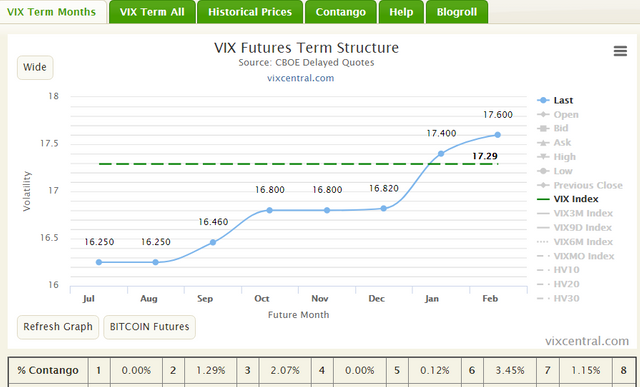 2. Bitcoin vs US Dollar
Bitcoin dropped below 6000 on Friday. Will Bitcoin and other Crypto ever catch a bid again? This is still a trader's environment, where you can buy or sell a small positions and take profits quickly. Are you mining cryptos in private wallets yet? US Dollar has dropped after hitting 95.5 last week.
https://www.coinbase.com/charts?locale=en-US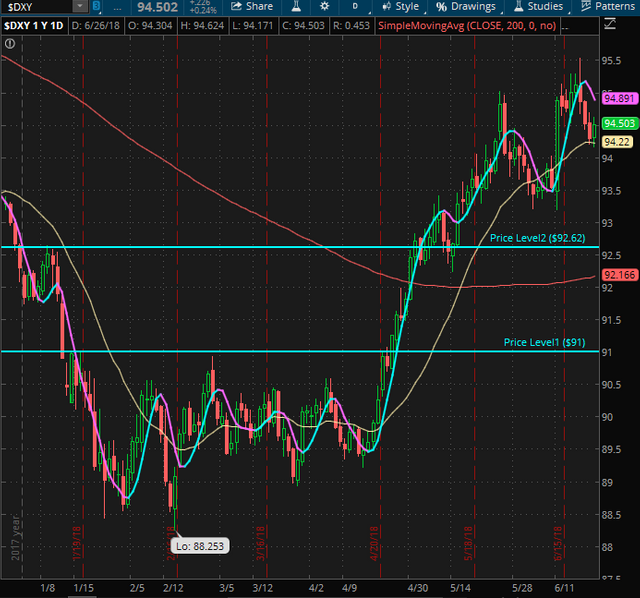 3. Cherry Picks Newsletters:
Tasty Trade Researchers publish an awesome weekly newsletter every Tuesday. Check out the link below. If this blog sounds like gibberish, watch "Where do I start 101" free education series on Tastytrade.com
https://s3.amazonaws.com/cherry-picks-s3-bucket-newsletter/live/18_06_26_tastytrade_Research.pdf?mc_cid=39b209e0b0&mc_eid=e9e24bad07
4. Trump Trades:
Invest in Twitter. All executives are using twitter for direct access to clients, customers and citizens.
Tariff / Trade Wars - Short China, Short Solar, Short American Farmers, and Global Automakers in Europe and US.
5. TRADE Log: VIX > 15, High Volatility
Long GOLD
Broken Wing Butterfly, Dynamic Iron Condors
Long Volatility in VIX
Antipin in TSLA, BIDU, GS..
6. Videos:
https://www.tastytrade.com/tt/shows/wdis-top-dogs/episodes/adjusting-positions-06-22-2018
Theotrade Dip Buyers Feel The Fear