Seems we are enjoying of a good day according to the nice rise of BITCOIN and so, in general, of the whole market as well...
This is the chart today: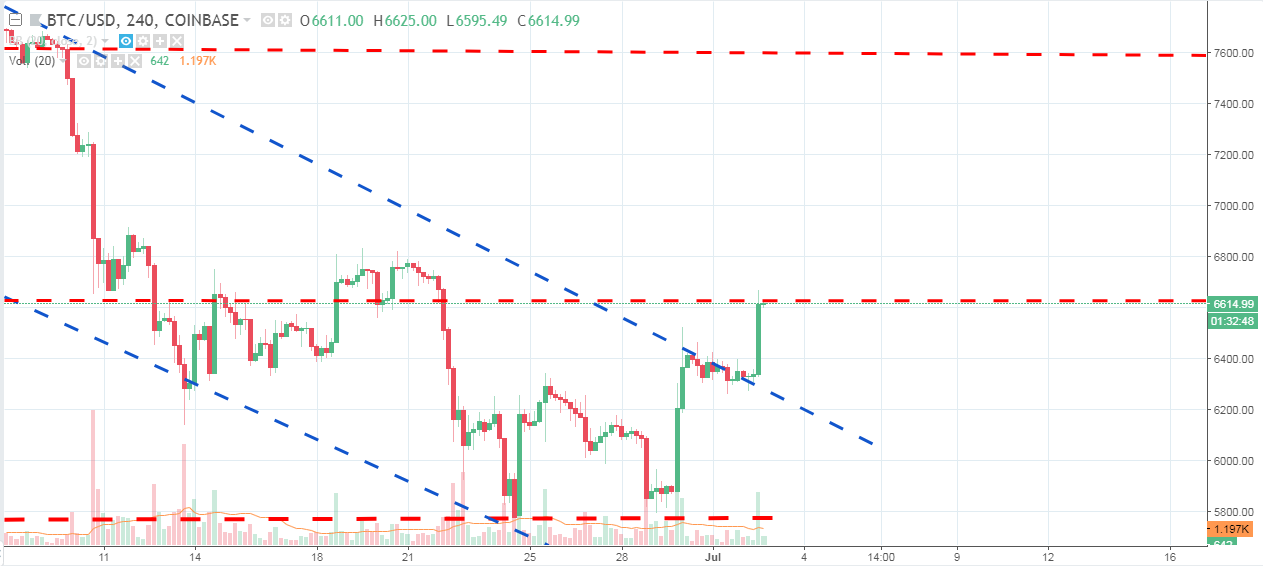 Nevertheless, it is really difficult for me to understand the last movements...
Usually BITCOIN used to move on a kind of inclined trendlines, up or down but not perfectly vertical or horizontal...
Last movements of the whole market have as well the same "pattern"... a sort of Horizontal intervals with steep up and down vertical moves:


It is like someone willing to "put" and spark in order to activate the bulls...but they are not coming...
After 7 months of Bearish cycle and having proclaimed the reversal trend three or four times without success, we, the market are behaving very cautiously during these days...
It is like no one wants to put more FIAT on the table since seems there is nothing important or, at least, with sufficient entity in order to bet with...
We really need great and good news in order to reverse the trend... and these news have to arrive soon or we may experiment a deeper low...
Or are we assisting to a sort of market stabilization which will last longer?
The confirmation of the UPTREND cycle is a process, that is going to take time and which in my opinion we are still far from that point.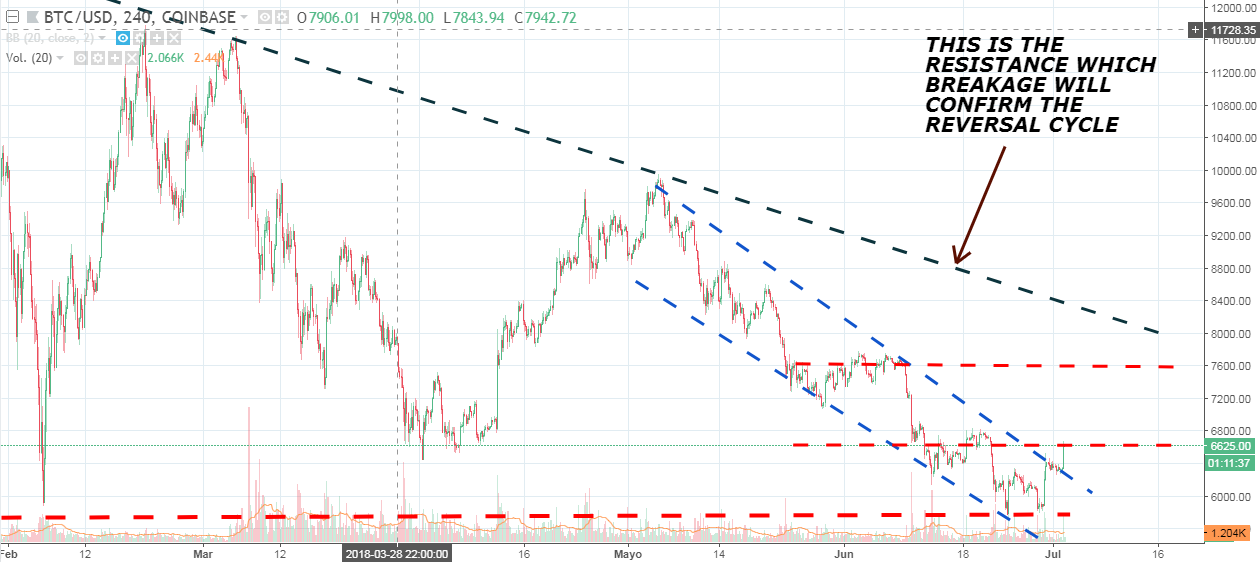 In order to confirm that Uptrend I would like to break that Resistance trendline, the one dark and inclined... the other two Dashed-red lines are just accompanying supports, which can give a hold or a rejection when touched.
So, I am still bearish, cautious, as the whole market itself.
Patience....Be positive and Enjoy Cryptoland!
---
---
*Disclaimer: This is just my personal point of view, please, do your own assessment and act consequently.
Neither this post nor myself is responsible of any of your profit/losses obtained as a result of this information.