Got to start them early right?
I set up a separate wallet on my Ledger Nano S specifically for my son (10) as an additional savings account. He has almost $1,000 in his main savings account, which is really good for his age.
I told him I will cover his first $100. It was $0.40 transaction fee and transferred in about 12 seconds. I wanted to do Bitcoin but it was $10 for the same transfer. I also think Bitcoin Cash may overtake Bitcoin in the near future as more and more people getting fed up with Bitcoin.
I also printed 16 paper wallets for Bitcoin Cash to give to everyone in the family and loaded them with $100 worth of Bitcoin Cash. They came out awesome, provided you don't run out of Cyan ink when starting to do the backs.
Example Wallet: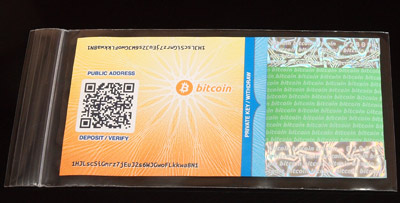 Source
The above is a valid wallet, feel free to steal it. There is no money in it. It is a great way to share crypto with friends and family. I didn't go the tamper-proof stickers seen above, they are $35 for 24 wallets, and felt packing tape worked just as well.
If you want to create your own paper wallets, you can find it here:
https://bitcoinpaperwallet.com/
Just download it to your local machine and create a unique seed. It's very easy to print and put together. It's extremely secure to everything but physical access. Print two copies and keep a backup for your family members in case they lose it!
By the time I finished this post, he already made $0.71!

If you want to see how the wallet comes together and how to do it, you can watch the video: