Bitcoin RSI now at historical bottoms
This is nice to see...
The Bitcoin RSI has already reset to the point it usually gets to during a market bottom.
Check it out: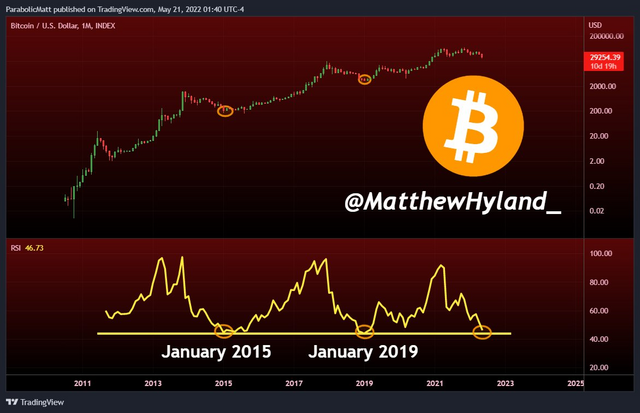 (Source: https://twitter.com/MatthewHyland_/status/1527887079740477441/photo/1)
While it could always go lower, this probably means we are due for a bounce at the very least.