Any chance this plays out?
A running triangle pattern on bitcoin
Yep, the lower the price goes the more obscure chart patterns we must come up with to rationalize it!
Here's the latest: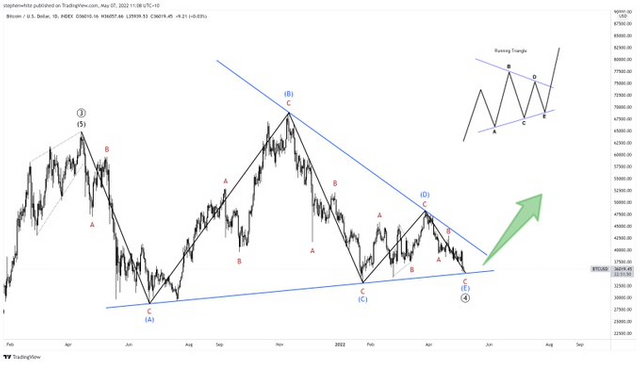 (Source: https://twitter.com/decodejar/status/1522745235889340416/photo/1)
This calls for a breakout in the coming weeks.
I have my doubts, but here's to hoping!