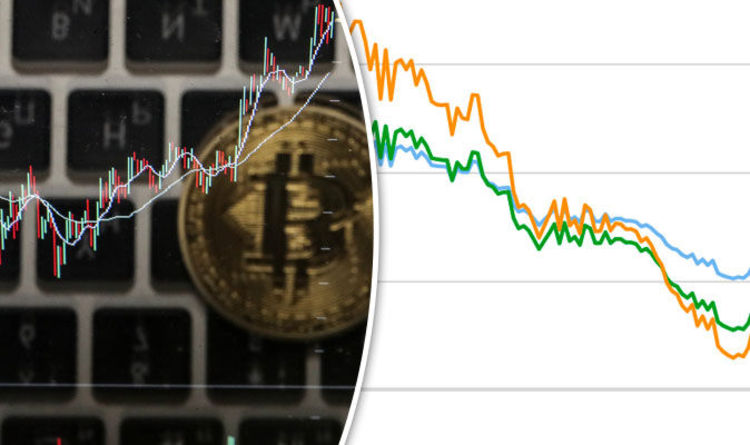 Νεα All-Time-High τιμη για το bitcoin στα 2.800 € μετά την εφαρμογή της πρότασης SegWit τις 1 Αυγούστου, και το εκτατό BIP91 που υποτίθεται δεν θα άφηνε κάποιο hard fork, όπως αυτό που έγινε και γέννησε το BCH, να συμβεί.

Ξεκίνησαν λοιπόν οι συναλλαγες και μετά απο μια αναστάτωση, για το αν θα δώσουν μεγάλες εταιρίες όπως η Coinbase, POLONIEX, Kraken, Bitrex στους χρήστες, το πόσο των BCH που τους αναλογεί βάσει των bitcoin που είχαν πριν της 1 Αυγούστου, έβγαλαν ανακοίνωση μια προς μια πως μέχρι το 2018 θα δώσουν στους χρήστες την επιλογή να μετακινήσουν τα BCH κεφάλαια τους.
WE WANTED TO GIVE OUR CUSTOMERS AN UPDATE ON THE RECENT BITCOIN HARD FORK. YOU CAN READ MORE ABOUT WHAT A >DIGITAL CURRENCY FORK IS HERE.
WE'VE RECEIVED SEVERAL INQUIRIES ABOUT BITCOIN CASH (BCH) SINCE THE FORK ON 8/1/2017. OUR HESITATION TO >IMMEDIATELY SUPPORT BCH OR ANY OTHER BITCOIN (BTC) DERIVATIVE WAS AND IS BORN OUT OF THE DESIRE TO ENSURE THE >SECURITY OF NETWORK OPERATIONS AND THE SAFETY OF OUR USERS' TOKENS.
DID YOU (SEE)
SHAPESHIFT NOW SUPPORT #BITCOINCASH! BUY OR SELL $BCH WITH DOZENS OF DIGITAL ASSETS. NO ACCOUNT NEEDED! >HTTP://BIT.LY/2WBDG5J