This week has been a big week for Abra.
They just announced that they will now allow customers to use bitcoin to invest in stocks and ETFs from anywhere in the world. This is a huge step in the right direction because it allows for more freedom in financial markets. It also allows people in the crypto space to use their bitcoin to buy ETF's and traditional financial instruments, which adds to the value of bitcoin.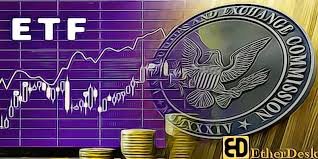 What is Abra?
Abra is more than just a cryptocurrency wallet, and more than just an exchange.
It aims to be an all-in-one tool for helping you manage your crypto and fiat currencies however you want from the convenience of your phone.
Firstly, it's a cryptocurrency mobile app that also allows you to buy and sell cryptocurrency directly through its wallet — 28 cryptocurrencies and over 50 fiat currencies at the time of writing.
It also works as a money transfer app, letting you quickly and easily send funds to others and switch your balance between any of the supported fiat and cryptocurrencies on demand.
How do I add cryptocurrency to my Abra wallet?
To deposit BTC, BCH or LTC cryptocurrencies, open the app and go to the portfolio screen.
Tap "+Add Money" and select the cryptocurrency you want to deposit.
You should now see a QR code and a cryptocurrency address.
To initiate the deposit you can either scan the QR code with the depositing wallet or use the address provided.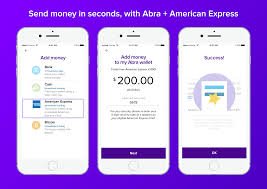 Pros
-Allows in-app conversions of fiat and cryptocurrencies
-An all-in-one exchange and wallet
-Works as a money transfer app
-Buy, sell and transfer from your phone – wherever you are
-Guard against crypto falls, or look for rises, as needed
Cons
-Rates for in-app purchases are higher than elsewhere
-Bitcoin-based funds storage system may present additional risks
-Rates may vary depending on currencies being used
-Verification is required to deposit or withdraw funds
What cryptocurrencies are supported?
BTC
ETH
XRP
BCH
XVG
LTC
ADA
XLM
TRX
NEO
DASH
XMR
XEM
ETC
QTUM
OMG
ZEC
LSK
BTG
ZRX
REP
STRAT
DOGE
GNT
SNT
DGB
BAT
VTC