The Daily Dood for 9-11-18
Bitcoin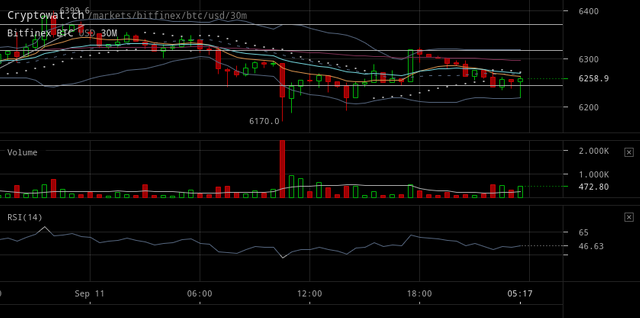 Steem & SteemDollar

The Days Headlines
One of the World's Wealthiest Football Clubs is Launching a Cryptocurrency https://www.ccn.com/paris-saint-germain-cryptocurrency/
In First, FINRA Files Fraud Complaint Against Crypto Broker #HempCoin $THC https://www.coindesk.com/in-first-finra-files-fraud-complaint-against-crypto-broker/
Stellar-backed IBM project in a wiry rivalry with Ripple - https://globalcoinreport.com/ibm-stellar-project-bww-ripple-rivalry/
Ripple, R3 Reach Settlement in Multibillion Dollar Cryptocurrency Lawsuit https://www.ccn.com/ripple-r3-reach-settlement-in-multibillion-dollar-cryptocurrency-lawsuit/
Reasons For A Litecoin Amazon Deal - https://globalcoinreport.com/litecoin-amazon-deal/
IMF Warns Marshall Islands Not to Launch Own Cryptocurrency As Legal Tender https://www.cryptoglobe.com/latest/2018/09/imf-warns-marshall-islands-not-to-launch-own-cryptocurrency-as-legal-tender
Malta Stock Exchange Signs MOU with Binance to Launch Security Tokens Trading Platform https://cointelegraph.com/news/malta-stock-exchange-signs-mou-with-binance-to-launch-security-tokens-trading-platform
Breaking: New York Judge Rules Securities Laws Can Apply to Cryptocurrencies https://cointelegraph.com/news/breaking-new-york-judge-rules-securities-laws-can-apply-to-cryptocurrencies
Ripple Development Update: Company releases ripple-lib version 1.0.0 - https://ambcrypto.com/ripple-development-update-company-releases-ripple-lib-version-1-0-0/
Crypto Industry Leaders Establish Washington-Based Lobby Group https://cointelegraph.com/news/crypto-industry-leaders-establish-washington-based-lobby-group
Bitcoin Dominance Eyes 60% as Ethereum Price Flounders https://www.ccn.com/bitcoin-dominance-eyes-60-as-ethereum-price-flounders/
Technical & Fundamentals
Bitcoin (BTC) Price Watch: Still Some Selling Pressure Left?
https://www.newsbtc.com/2018/09/12/bitcoin-btc-price-watch-still-some-selling-pressure-left/
Bitcoin [BTC] price won't go up by 1000x but a 10x jump is viable says financial expert - https://ambcrypto.com/bitcoin-btc-price-wont-go-up-by-1000x-but-10x-jump-is-viable-says-financial-expert/
Litecoin, Stellar Lumens, EOS, Cardano, Monero Price Analysis: Sellers on Overdrive, But Stellar Lumens Gains Could Slow Price Erosion https://www.newsbtc.com/2018/09/12/litecoin-stellar-lumens-eos-cardano-monero-price-analysis/
XRP Price Analysis: As Long as Banks Adopt xRapid, XRP Will Always be under Pressure https://www.newsbtc.com/2018/09/12/xrp-price-analysis-2/
Links
Just got a heads up on this. The site is still in BETA with official release in October. There are a couple bugs they're still working out. Great research portal …. Crypto Finance
https://www.cryptofinance.org/
Just updated the links directory on the site. I should have more links here shortly. Have a suggestion? Feel free to add it to the comments for consideration.
https://bitcoindood.com/coin_directory/cryptocurrency-links.php
Earn Crypto & Tokens With These Referrals.
If you trade stocks and cryptocurrency online, you might want to check out Robinhood. I've been trading on there, and so far I'm pretty happy with the site. They offer commission free trades, and the best part is if you sign up using this referral, you get a free stock and I'll also get a free stock. My last stock free stock was a share of ZYNGA. Sign up is free and doesn't cost you a thing. Sign up and see what free stock you get. https://share.robinhood.com/richart924
An Instagram style website that pays users BELA tokens for liked images. The Dood's having a blast on this site. https://www.belacam.com/ref/bitcoinDood
Minds is a Facebook style site that pays users in Ethereum tokens based on user activity and traffic to their posts. https://www.minds.com/register?referrer=BitcoinDood
Presearch is a search portal that pays users in Ethereum tokens for search activities. Stop googling it and start Presearching it and earn. https://www.presearch.org/signup?rid=115133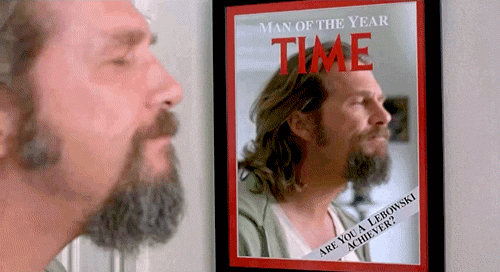 The End
The Daily Dood is a review of my daily Twitter feed and some of the interesting articles I find here on Steemit. If you're on Twitter hope you decide to join me here:
https://twitter.com/BitcoinDood
Also on Minds now too : https://www.minds.com/BitcoinDood
That's it for todays edition of The Daily Dood. If you found the information in this post useful I hope you decide to follow for the daily headlines and events happening in the altcoin & cryptocurrency space. Nothing here is meant as investment or financial advice. Please seek a duly licensed professional for investment advice, not some guy on the internets who refers to himself as The Dood. Thanks for reading and happy trading!