If you follow the Bitcoin chart than you probably noticed that something interesting happened the last few days, a higher low was formed (green line).
If the price will pass the previous resistance at around 6837 USD, ideally with HIGH VOLUME, that would indicate the end of the current down trend and increases the probability for a sideward or ideally new Bitcoin Up-trend.
This is no financial advice, just an observation.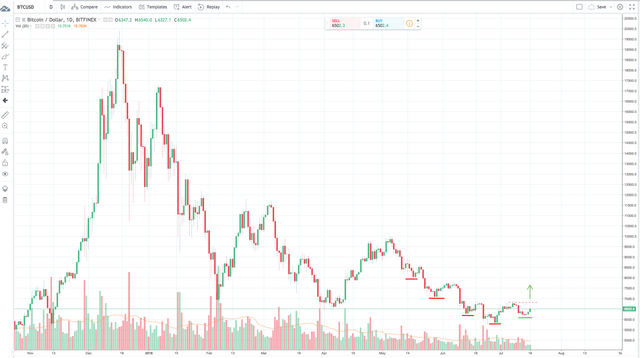 What do you think about the current chart. Do you agree or do you see another scenario?
Let me know in the comments.