Bitcoin is the first and most popular cryptocurrency, where the price is influenced and sensitive to a wide range of different factors. Ideally, the BTC price is determined as the exchange rate of bitcoin in relation to other currencies. With a soaring adoption in the both usage and attention, the demand has increased dramatically. This combined with the nature of the decentralized blockchain, bitcoin is built upon, means that the price is not controlled or influenced by any central authority such as a company or government. This underlines the importance for you to understand the different factors influencing and causing the price movements of the Bitcoin.
Below are some factors that influence the price of bitcoin both in long and the short run:
Bitcoin Network Stability
One of the concerns that are impacting the price of bitcoin is the stability of the network. In order to attract institutional interest in the technology, people need to trust the network. This is currently a hot topic given the debate over how best to scale the network, which causes a lot of uncertainty. A recent poll based on +1000 respondents, conducted by Jimmy Song (https://twitter.com/jimmysong?lang=en), illustrated that the stability of the network is the key influencing factor at the moment. The majority suggests that the Segregated Witness (SegWit), a proposed update to the Bitcoin software, designed to fix a range of serious issues, will impact the BTC the most.
Media Attention
The vast majority haven't discovered and grasped the idea of cryptocurrencies and the fundamental benefits of the blockchain. This means as the media starts and continue to cover and educate the general public about bitcoin and the blockchain it will automatically gauge more interest and cause the BTC price increase. On the other hand, media can also cause panic and disruption by bringing news about hacks and bankruptcies. The chart below demonstrates the power and (to a certain degree) impact of media attention on the price of bitcoin.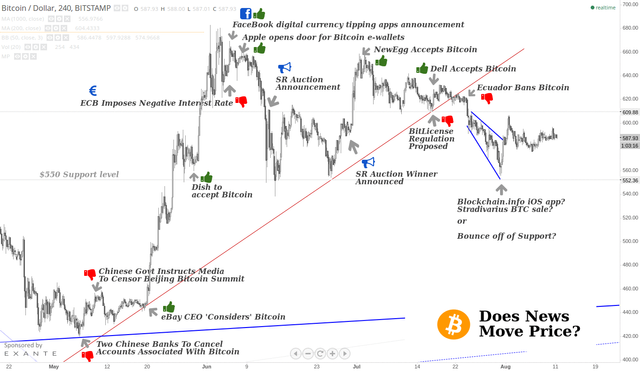 Supply & Demand
All price equilibriums are a function of supply and demand. The controlled supply of the circulating Bitcoins, this means that the price of Bitcoin will be determined by fluctuations in the demand for bitcoin.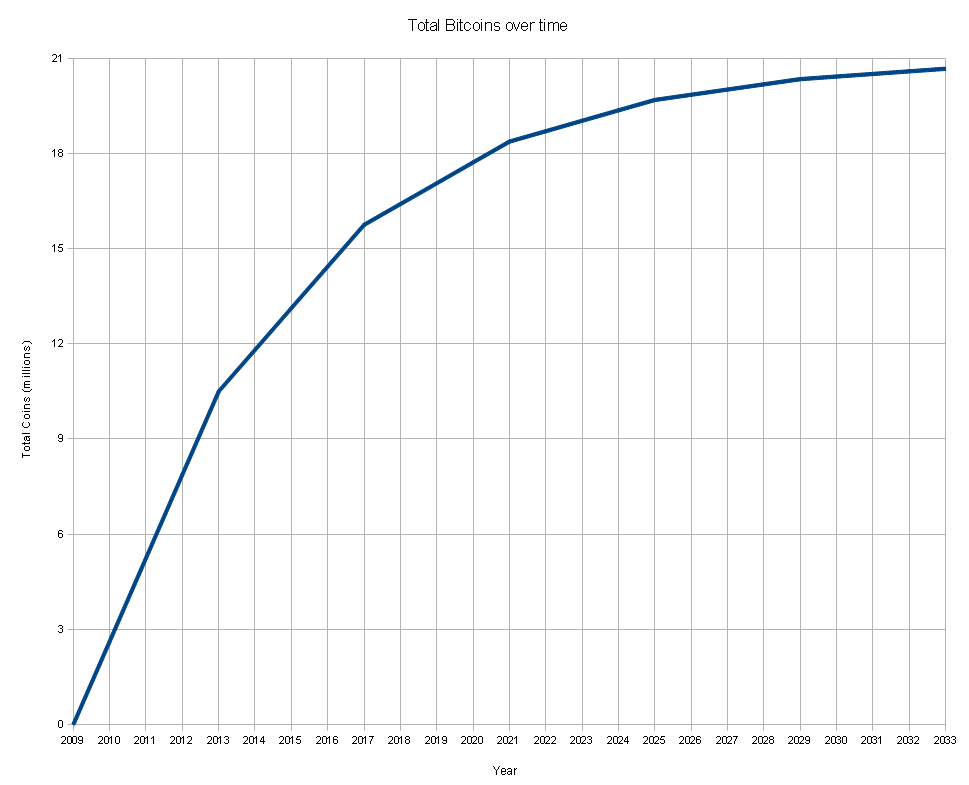 There are of course many both tangible and intangible, rational and irrational factors impacting the price of bitcoin. This is three key factors that will impact the price in the short and long run.
Comments & feedback are always appreciated!