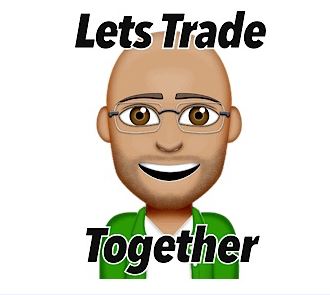 Bittrex is a US-based cryptocurrency exchange headquartered in Seattle, Washington. The company was founded in 2013 by Bill Shihara and two business partners, all of whom previously worked as security professionals at Microsoft. The exchange is the thirteenth largest cryptocurrency exchange by daily trading volume.
Source
Back in May, the Bitcoin Gold (BCG) blockchain was under attacked when some thieves took control BCG network hashrate. The attack lasted four days on several exchanges and totaling approximately $18 million in losses.
Some exchanges took the lost as part of doing business. However, Bittrex demanded the BCG Team take some type of responsibility through repayment and was just looking for them to cover half the losses. Bitcoin Gold stated they aren't responsible for other entities' security policy. In late 2017, another attack occurred when a fake BTG wallet stole private keys worth $3.3 million in crypto. Despite a pending hard fork upgrade, Bittrex will delist BTG, no later than September 14.
BTG is a hard fork of Bitcoin and has a market cap of $334 million and ranked 26th by market cap, according to CoinMarketCap.com Lets go to the charts to see if BTG has a chance of moving up the ranking ladder.
After price put in a low on Aug 14th at $13.20, buyers stepped in a pushed price up to the pivot high of $24.25. This becomes the immediate range. If price is going to move higher, price must close above the $24.25 pivot high on a daily candle. If and once price is able to overtake this level, the chart suggest price will move to the prior support/resistance line at $32.50.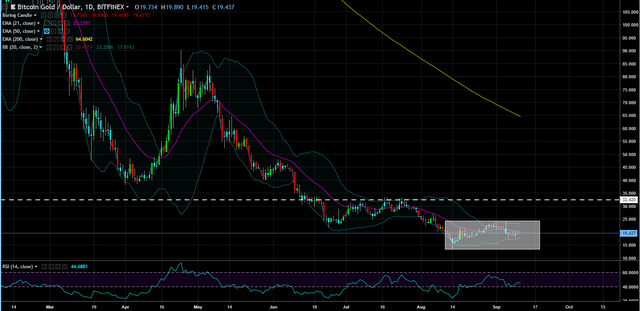 If price can eventually get back and take out the prior support/resistance line at $32.50, the sellers will be waiting at $45, $58 and the $75 level.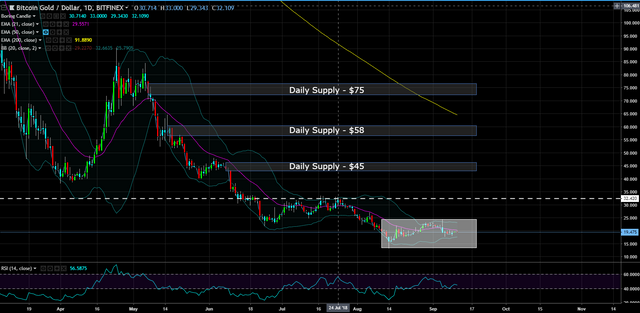 This post is my personal opinion. I'm not a financial advisor, this isn't financial advise. Do your own research before making investment decisions.

---
Published on



by rollandthomas
---