Ok. This is really starting to get interesting.
I mean, sure, we all got into crypto at different points on the timeline, and it was always rather interesting and exciting. And sure, the excitement levels have been rising along with the prices/profits.
And yeah, Bitcoin especially has been growing rapidly in popularity this year.
*But when you start seeing stuff like this, nobody can deny crypto is going mainstream: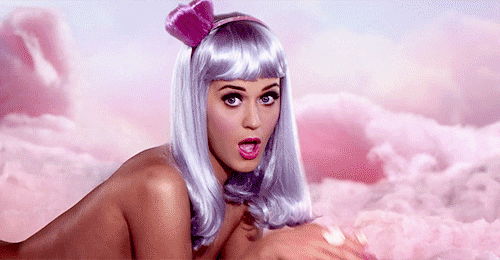 From the article...
American pop singer and songwriter, Katy Perry recently took some time out of singing to sit down with Warren Buffett to find out his thoughts on bitcoin.
The 'Swish Swish' singer posted a curious photo on her Instagram account recently. There, her 68 million followers saw the moment Perry met the Berkshire Hathaway CEO where she had the opportunity to hear his views on the digital currency market.nbd asking Warren Buffett his thoughts on cryptocurrency,' the singer wrote in her post, which was also sent out to her nearly 110 million Twitter followers. What he said regarding the topic is unknown, however, Buffet is known for his outspoken remarks relating to bitcoin.
As one of the world's richest men and a well-known value investor, Buffett has criticised the digital currency market in the past, in particular, bitcoin. As early as 2014, the 'Oracle of Omaha,' was reported as saying that people should 'stay away from it,' claiming that it was a mirage and 'just a joke.'
Yet, the fact that Perry has posted a photo of her meeting with Buffett to talk about the digital currency market, could mean that it's further cementing its foray into the mainstream. With nearly 110 million Twitter followers and 68 million on Instagram, Perry may possibly be opening up a new way of transacting to millions of potential investors who are keen to follow the lives of celebrities.
Rather than listening to a stuffy Wall Street banker about the benefits that this technology has, they'll be more likely to take on board what a celebrity has to say about it. This, in turn, could help boost the price of bitcoin up as a new wave of investors start turning to it.
Well I'll be damned.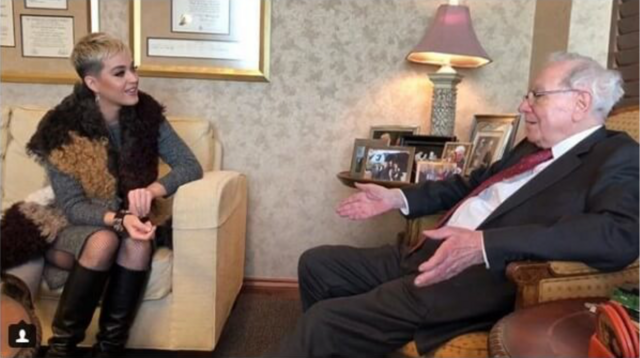 Buffet had already been in the news regarding his pessimistic outlooks on Bitcoin.
Though Buffet - one of the world's richest men - together with Katy Perry, one of the world's biggest pop stars... and that exposure going out to another 110 million people in the midst of this boom...?
Whoa.
Yes folks, we're officially in another dimension.
We may very well be headed to the moon and beyond. Of course, not just with Bitcoin itself. Granted, it may be possible that those predictions of $500,000 per Bitcoin are hit - and perhaps even exceeded - though undoubtedly, as with any market, there will be both waves up and corrections/retracements. And be prepared for both the excitement during the rises and doomsayers panicking with predictions of collapse in the dips.
And of course, diversification is key in any investment strategy.
Or as they say, "don't put all your eggs in one basket."
While Bitcoin may be getting the majority of attention at this point, it's only the beginning. There may likely be many more alt coins to come, many shit coins to fall to the wayside, and plenty of amazing new blockchain ventures entering the space presenting even greater opportunities than Bitcoin.
And besides the profits, it'll also be quite interesting to see what celebrity endorsements for crypto come next. Now that would make for an interesting prediction market... :-)