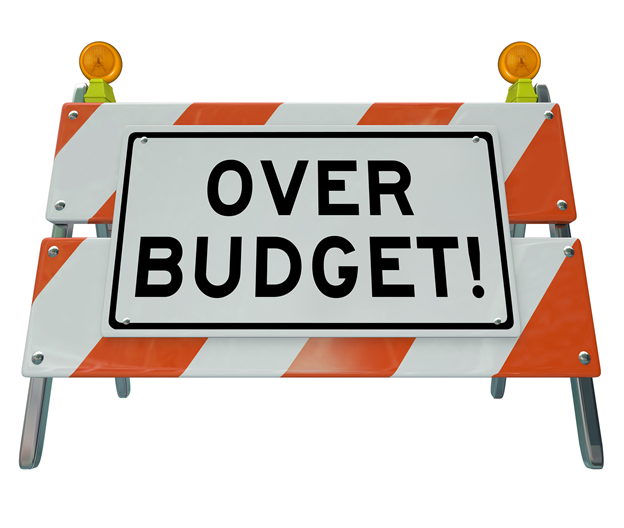 As I'm sure most of you following the financial news have heard, President Trump just approved a massive $1.3 trillion spending bill here in America. This didn't go over too well with the markets. We had a small sell off last week but what should we expect for the coming week(s) and how should this affect the crypto markets?
One thing that people need to understand is that although this spending bill seems large on the surface (and it is), the US still owes more money than there is in existence. We owe more money than any other nation in the history of mankind and can't possibly pay it back. Most investors and money managers know this, it's no secret.
There are certainly other countries in massive debt with unsustainable deficits but as I always mention, we're in a risk on trading environment. As long as the governments are going to back stop both public and private losses investors are going to continue to pour money into risky investments to get higher returns on their money.
There is a talk about paying down our national debt and cutting spending but these things don't mean much. If you owe more money than there actually is the repayment is impossible. It's like owing infinity. How can you repay infinity when it's not a number? What our governments are going to do is continue to buy back their own debt to keep things going and just continue to pump money into the markets until they can't. It's very simple. I don't think it's going to end very well but this is just the current situation that we're in.
So, how will this effect crypto currencies going forward? One would think that because of the blockchain that cryptos could be used as a hedge against inflation and a store of value. I would agree with this but the problem is that they can't be a store of value yet because their value hasn't yet been established. When an asset moves double digit percentage points on a daily basis we can't call it stable. It is true that the US dollar has lost most of it's purchasing power over the years but that can't be said to be the causation of the rise in crypto currency prices over 2017. Over 2017 the US dollar actually rose in value not decreased. So, the rise in cryptos were caused by speculative buying.
If the cryptos value has been determined almost exclusively to speculative buying how then will they do if the markets have a negative reaction to the $1.3 trillion spending bill? I don't see a bear market yet for either equities or crypto currencies as I've detailed that the world governments are still facilitating risk. If we start to see commodity prices and in particular gold and silver move up percentage points per day then we have inflationary action taking places and a potential flight to safety from risk. This happened slightly last week but I don't know if it's enough to be concerned with just yet. If it continues however physical assets may be the play to be in.
Image source: Spaceworks.net.au