Bitcoin Cash at its breaking limit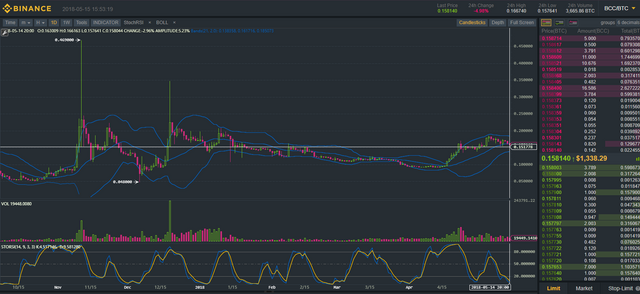 This 1D candlestick chart shows that we are currently wavering on the median line. History shows that the support always comes out around this breaking point, where it seems the true value has currently stood in Bitcoin Cash since November when the whole market saw a surge. So we can see about a .1 btc value rise for Bitcoin Cash.
The area above the mean line is about equal to the area below the breaking limit line. The price went much higher above than it has gone below the line, but it spent much less time there, only a couple months in total. After a few months of investors watching this coin closely, it is clear by this graph that they are starting to put their money into Bitcoin Cash. If we are to consider the possibility of a repeat of the last pause in gain, we would be substantial; it is not risky if you have the point of view that the entire market is only at $393B right now, compared to the $470B it hit last week. That means there's plenty of investors still waiting out there for the right place to invest, and if we continue this trend, no doubt, we will be rejoicing!
Let's take a look at a few lines that represent the lows and the highs and their intersections.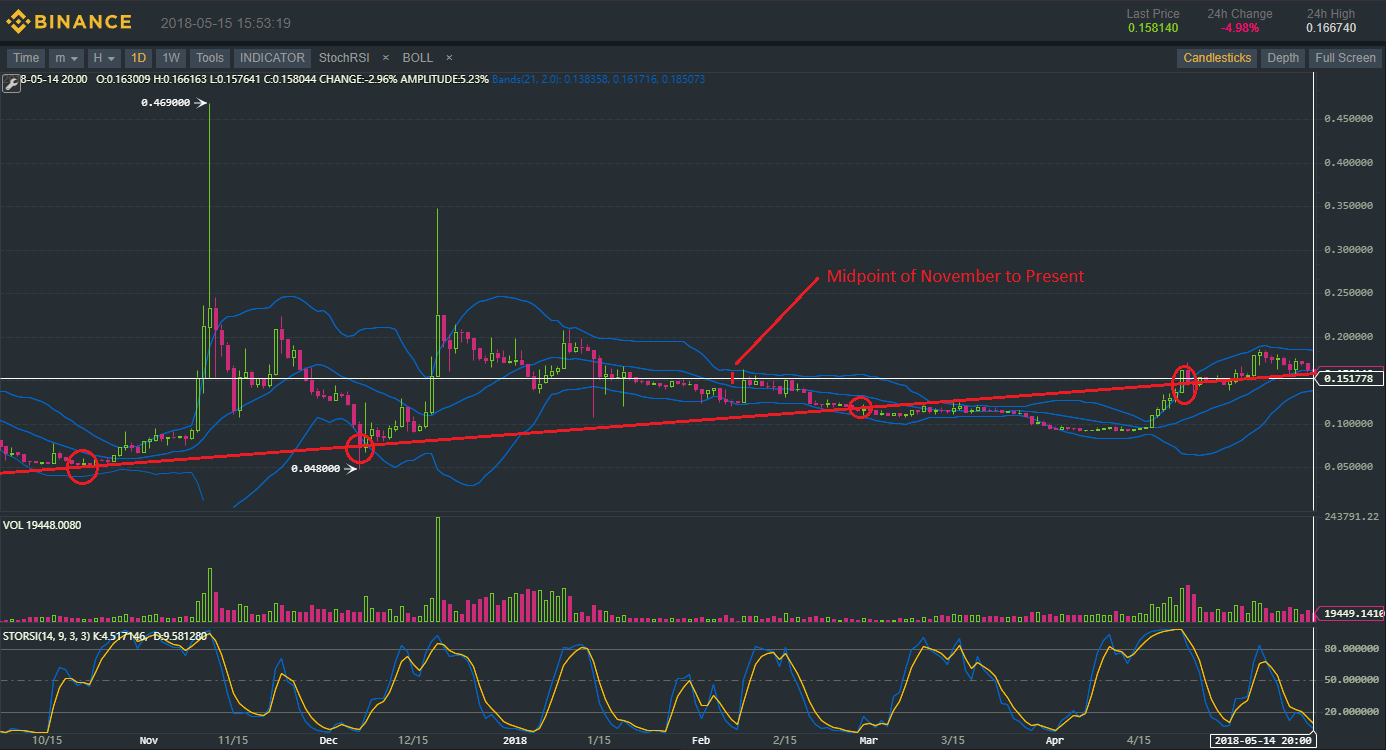 This shows that we are on a standard course of progression.
However,
We must compare the progression to the degression chart.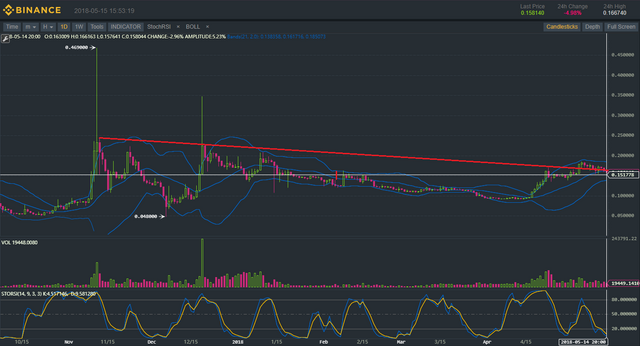 The price is exactly in the median range of these two valuation predictions. We can cautiously determine that the valuation is expected to increase with the market in the coming days.
As always, watch closely, buy low, sell high, study the tools given to you, and make the most informed decision you can.
Peace and blessings,
crypt0trav3l3r