Aussie markets today saw Bitcoin reach the staggering height of $9,000 Aud.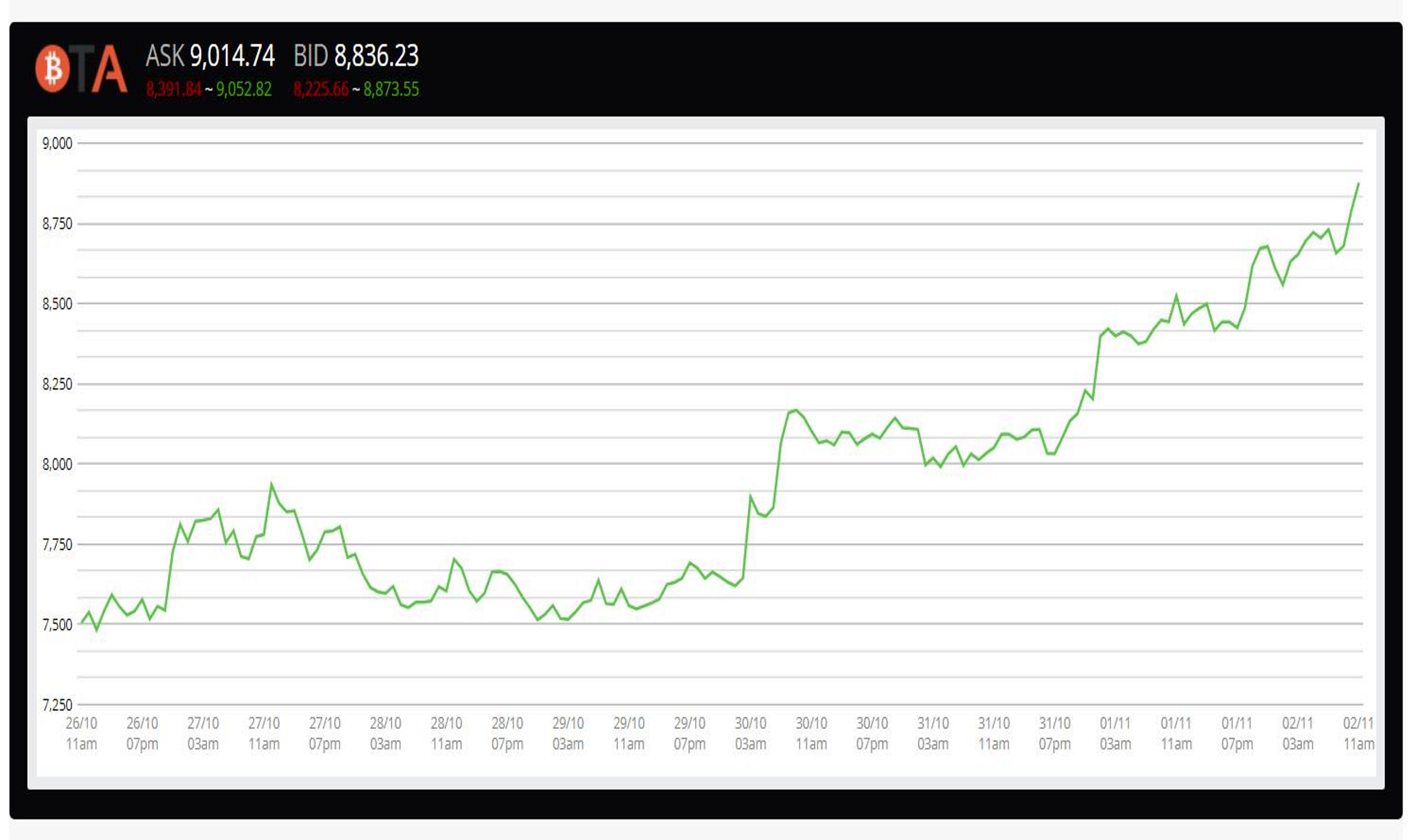 In the meanwhile, Steem has plummetted, so the perfect time to trade your profits from Bitcoin and put them into Steem.
The past few weeks has seen a number of issues on Steemit which may have attributed to the fall, but looks like the devs have ironed out the bugs with the updates, which hopefully will bring confidence back to Steem and Steemit.
It was not that long ago, back in July, when I first started my Bitcoin purchases,
which all got traded straight into Steem! Bitcoin purchase price of $2,662.

Today, just over 100 days later, Bitcoin purchase price of $8,996.

Wouldn't it be good to see a similar rise in Steem over the coming 100 days!