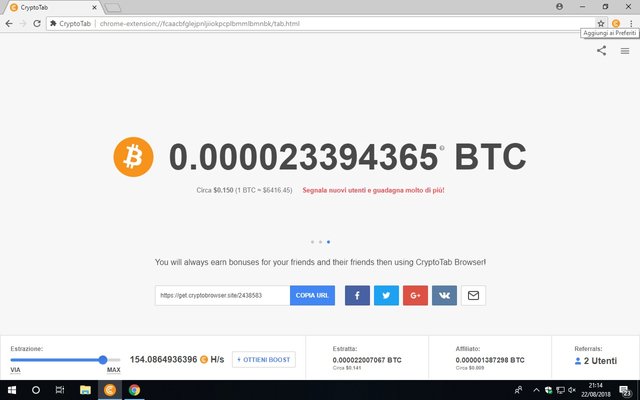 I downloaded, installed and ran the Crypto Tab Browser. After not even 48 hours I got more than 2000 satoshis running at about 60%-70% CPU.
Payout can be claimed above 10000 satoshis so it'l take a few days to get there so I can't confirm that it pays out.
It also has a referral plan so if you want to try I'll leave my referral in the comment section (don't want to piss anyone off).