Official statement: Google will ban advertising ICO and crypto-currency projects starting in June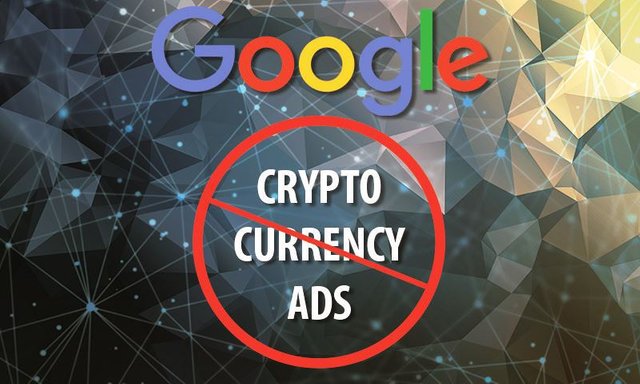 (*)
Google has officially announced that this summer it will change its attitude to advertising financial products, which will lead to a ban on advertising crypto-currency systems.
In a statement released on Tuesday, it is stated that in June of this year it is planned to change the list of restrictions on advertising and include in the black list such projects as ICO, currency exchange, exchanges and wallets.
Advertising in such systems will be banned.
About a month ago, on January 30, Facebook also announced that the company will no longer promote ICO and other crypto-currency projects due to the fact that in such directions there appeared a lot of cascading operations.
Google declined to explain the reasons for this ban, but it is known that both Google and Facebook have recently exerted pressure from US regulators who demanded that these companies close the advertising of crypto-currency projects.