If you've been following the Bitcoin news recently you probably have heard that the Japanese consumer electronics retailing giant Bic Camera began accepting bitcoin last week. Bic Camera sells consumer electronics such as cameras, computers and dishwashers at more than 40 stores in Japan.
After the country recognized bitcoin as a legal method of payment at the beginning of this month at least two of the country's biggest retailers announced they will begin accepting the digital currency. I expect this to be just the beginning. Japan is poised to become one of the leading Bitcoin markets.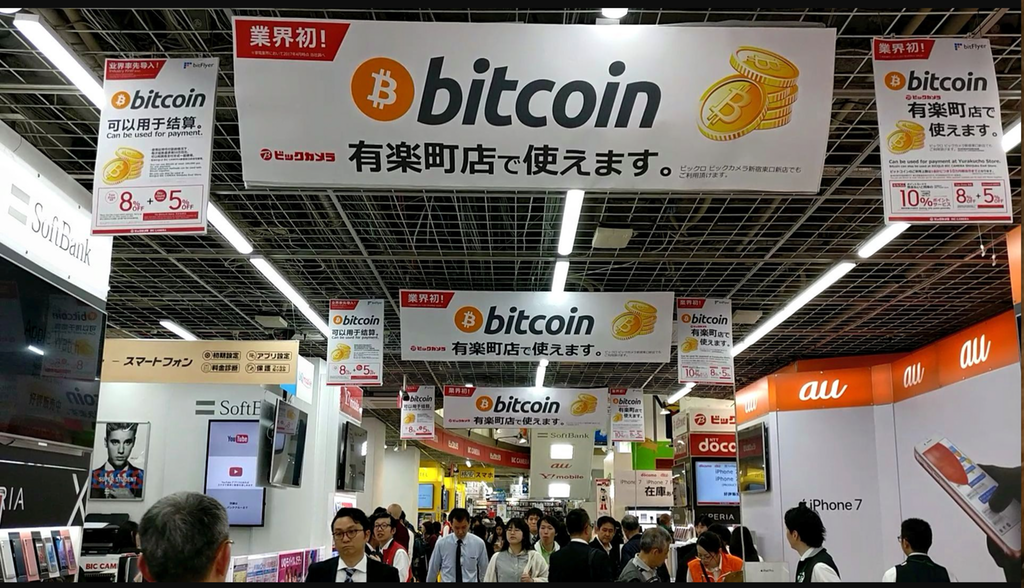 As you can see, you can't miss it. Everyone has to know you can use Bitcoin in their shops.
But can Bic Camera and bitFlyer's Bitcoin payment trial handle everyday shopping on a busy Saturday? Well, Bitcoin enthousiast Jon Southurst went there to test it out and made a video for us. See for yourself:
Who said Bitcoin is dead?
---
This is a 100% Steem Power post!
¯\___(ツ)____/¯ Don't miss out on my next post! Follow me @penguinpablo